A Quick Guide to Talking to an Insurance Adjuster After a Car Accident in Florida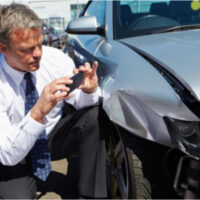 If you have been in an auto accident in Miami or other parts of Florida, you will most likely have to communicate with an insurance adjuster in order to seek compensation for your damages and losses.
But what can you expect from your conversation with an insurance adjuster? What questions should you ask an insurance adjuster after a car crash in Florida? There are a few unwritten rules that no one tells you when it comes to talking to an insurance adjuster after a car accident.
Questions to Ask an Insurance Adjuster After a Car Crash
If you have been involved in an auto accident, you should ask an insurance adjuster the following questions:
Will my insurance coverage pay for my damages and losses?
How long will it take to receive compensation?
Will the other party admit fault for the crash?
If the other party involved in the accident refuses to admit fault, you should contact an experienced car accident attorney right away. Also, it is advised to ask the insurance adjuster to provide a copy of their statements to avoid the "he said – she said" arguments in the event any disputes arise.
Unfortunately, an insurance adjuster may try to undervalue the cost of your personal injury claim or even deny coverage altogether. Do not take this personally; insurance adjusters are just doing their job. Instead, hire a knowledgeable attorney to advocate for your rights and ensure that you are getting the compensation you deserve.
Rules of Talking to an Insurance Adjuster After an Auto Accident
Focusing on the facts is the golden rule of talking to an insurance adjuster. Other rules include:
Avoid providing any information about the accident or injury that is not necessary;
Avoid making assumptions about fault;
Remain calm when speaking with the adjuster;
Do not get specific about your injury until you have undergone a complete medical examination;
Refuse to provide a recorded statement;
Take notes about your conversation with the adjuster; and
Do not accept a settlement until you have consulted with a personal injury attorney.
Keep in mind that insurance adjusters work for the insurance company. They are not your friends, and they are not there to help you. Rather, their job is to devalue claims and pay as little as possible.
Following the crash, an insurance adjuster will arrive at the scene to examine your vehicle and determine the extent of the losses and damages. Also, it is best to stay away from social media while your personal injury case is pending because anything you post on social media could be misinterpreted or used against you.
Florida law provides victims of car accidents with certain legal protections when they suffer damages. In Florida, you have a right to seek compensation and have your personal injury claim handled fairly and in a timely manner. Speak with a skilled Miami personal injury attorney to handle your communications with the insurance company and their adjuster following a crash.
Contact Pita Weber Del Prado to receive a consultation about your situation. Call at 305-670-2889.
https://www.pwdlawfirm.com/personal-injury/can-you-sue-for-emotional-distress-in-a-florida-personal-injury-case/