'Bad Faith' Insurance Practices in Florida: Find Out if You Can Sue Your Insurer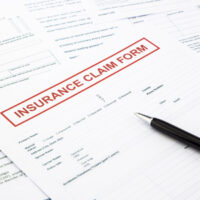 In personal injury cases, the insurance company is calling the shots on approval and denial of claims. When you purchase insurance coverage, the insurer agrees to pay for your losses and provide compensation if your injury is covered by the policy.
But what if you encounter an insurance company that engages in bad faith insurance practices?
Your insurer may refuse to pay your claim or unreasonably delay payment, leaving you with no means to pay your medical bills. Luckily, every insurance policy contains an implied covenant of good faith and fair dealing.
When your insurance company breaches the covenant and engages in bad faith practices, you can submit a claim directly against the insurer or initiate an insurance coverage dispute. You can challenge a denial of insurance coverage with the help of a Miami personal injury attorney.
What is Considered a 'Bad Faith' Insurance Practice?
Typically, every insurance contract has an implied covenant of good faith and fair dealings. When a claim falls within the policy's limit, every insurer in Florida must (a) evaluate the claim fairly, honestly, and in a timely manner, and (b) settle any claims within the available coverage limit of the policy.
When an insurance company fails to do any of the above-mentioned, it may be acting in bad faith. In the realm of law, bad faith insurance practices include:
Denying a legitimate claim outright;
Failing to provide coverage or settle a claim that was made within the limits of the policy;
Failing to investigate a claim within a reasonable time period;
Failing to acknowledge a legitimate claim;
Failing to investigate a claim properly;
Failing to legitimately defend a claim for insurance coverage;
Failing to provide a valid reason for denial;
Using deceptive, dishonest, or fraudulent practice to deny a claim;
Misrepresenting the terms of coverage in order to deny a claim;
Offering to settle a claim for an unreasonable low amount (low-ball settlements); and
Failing to offer full compensation (undervaluing a claim).
Can You Sue a Florida Insurer for Bad Faith Practices?
Speak with a Miami insurance coverage disputes attorney to determine whether you can sue your insurance company for acting in bad faith. Breach of contract is the common legal basis for bringing a bad faith insurance claim.
Thus, when suing an insurance company, the individual is basically accusing the insurer of breaching its implied covenant of good faith and fair dealings by refusing to provide compensation, denying coverage, or undervaluing the claim.
You must prove that the reason for denying or undervaluing your claim was unreasonable. Contact our attorneys at Pita Weber Del Prado to determine whether you have a valid bad faith claim against the first-party or third-party insurance company.
Our lawyers will evaluate your particular situation and assist with filing a lawsuit if the bad-faith insurer is reluctant to reach a consensus and settle your claim out of court. Call our Miami insurance dispute lawyers at 305-670-2889 to talk about your circumstances.
https://www.pwdlawfirm.com/personal-injury/reform-advocates-in-florida-seeking-limits-on-personal-injury-damages/