How Much Do Auto Insurance Premiums Increase After Car Accidents in Florida?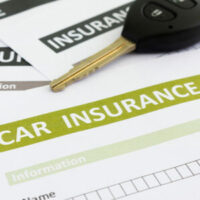 Each year, Florida sees over 402,000 auto accidents or nearly 1,100 crashes per day. The majority of these accidents involve property damage and/or bodily injury, which may result in thousands or millions of dollars in payouts from auto insurance companies.
In view of this, many Floridians who are involved in car crashes are wondering, "How much will my auto insurance premiums increase following the accident?" Nationwide, the average cost of auto insurance is $1,548 per year. In Florida, however, the average cost of car insurance reaches nearly $1,900.
The cost of auto insurance varies from one county and city to another. For example, motorists living in Miami pay, on average, more than $3,000 per year, while drivers in rural areas may pay less than $1,500.
How Much Will Car Accident Premiums Increase After a Florida Crash?
A recent analysis by NerdWallet determined the rates of auto insurance premium increase in all states. While the study concluded that Florida has the third-lowest increase of auto insurance rate in the nation, it stated that Florida's average rate before an accident is $2,352.
According to the study, for motorists who were involved in a car accident in Florida, auto insurance premiums, on average, increase by 37% from the accident-free rate. In other words, auto insurance premiums, on average, go up by $868 per year following a car crash. However, if the insured motorist was intoxicated at the time of the collision, their car insurance rates can be raised three to five times more.
Do Auto Insurance Rates Go Up Even When the Insured Was Not At-Fault?
Will your auto insurer increase your premiums even if you were not at fault for causing your crash?
Yes, some car insurance companies raise premiums even if your fault did not contribute to the auto accident, especially if you have been involved in multiple crashes in recent years. A motorist may consider disputing higher premiums following a crash in which they were not at fault.
How Do Auto Insurers Calculate Premium Increases?
Auto insurance companies in Florida set a base rate for their policyholders. The base rate is determined based on the average rates in your county and city. Then, the insurer subtracts any eligible discounts.
Following your car accident claim, your auto insurer will release a surcharge schedule to determine the reasonable amount of premium increases.
How Long Will Your Higher Premiums Last?
Generally, the period in which a motorist is required to pay increased premiums following a crash lasts three to five years. The duration of your higher premiums usually coincides with the period in which the car crash will be removed from your driving record.
However, since your auto insurance policy may not be set to renew immediately after the increased rate period ends, you will most likely continue to pay higher premiums up until the renewal of your policy. Most insurance companies in Florida recalculate rates upon renewal.
Also, specific factors may require you to pay higher premiums for longer:
Being convicted of DUI;
Facing a personal injury claim;
Being charged with reckless driving;
Causing serious injury or death to others; or
A large number of traffic tickets or accident claims within a short period.
If you were in an auto accident and are facing a personal injury claim, contact our experienced Miami car accident attorneys. Reach out to Pita Weber Del Prado to evaluate your particular case and establish fault. Call at 305-670-2889.
Resource:
thezebra.com/auto-insurance/how-to-shop/average-auto-insurance/#:~:text=The%20average%20cost%20of%20car%20insurance%20is%20%241%2C548%20per%20year,based%20on%20individual%20rating%20factors.
nerdwallet.com/blog/insurance/how-much-car-insurance-quotes-rise-after-an-accident-or-violation/
https://www.pwdlawfirm.com/personal-injury/5-personal-injury-myths-in-florida-that-still-persist-in-2020/