How the COVID-19 Pandemic Impacted Auto Insurance Rates in Florida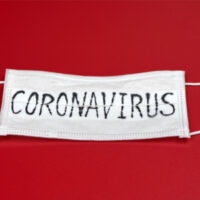 The COVID-19 pandemic's impacts on our economy are unmeasurable, with The Wall Street Journal predicting that the U.S. unemployment could hit 17% in June. As of May 11, Floridians filed more than 2 million unemployment claims amid the coronavirus crisis.
Business and school closures mandated by Florida's stay-at-home order led to a significant reduction in miles Floridians have been driving during the pandemic. As Florida is slowly reopening amid the pandemic, many drivers are still choosing to stay home, not to mention that there have been fewer car accidents in Florida since the pandemic began.
Given that there has been less driving since the pandemic, the Consumer Federation of America and the Center for Economic Justice required auto insurers to offer premium relief to American policyholders.
The request was made to help Americans whose financial abilities have been impacted due to the reduction or loss of income. In view of this, many drivers in Florida are wondering whether their insurer will lower insurance premiums amid the pandemic.
Will the Pandemic Affect Your Car Insurance Rates?
Whether or not your auto insurance premiums will decrease amid the COVID-19 pandemic depends on your insurance provider and your policy. Many companies have already offered refunds to their policyholders, while others are staying silent on the matter.
As reported by Forbes, Allstate, Farmers Insurance, and J.D. Power saw a reduction of between 50% and 58% in miles driven by motorists during the COVID-19 pandemic. If your auto insurer in Florida is using your annual mileage as the basis for setting your insurance rates, you are likely to see a reduced insurance premium. You may want to reach out to your insurer to determine whether this option is available to you.
Also, many insurers are offering several relief options, including extending grace periods. Typically, auto insurers cancel their consumer's policy within 10 days if payment is not made. However, extending your grace period will have no effect on your total bill. If your ability to pay for insurance has been diminished due to the pandemic, your insurer may agree to waive late fees or penalties.
In addition, auto insurers are offering new discounts that reduce their policyholders' overall rate. Some of these include good driver discounts, discounts for certain qualifying occupations, professional association memberships, and others.
Should You Suspend Your Auto Insurance Coverage During the COVID-19 Pandemic?
You may also consider suspending your auto insurance coverage altogether, but only if you know that you will not be using your vehicle. For instance, someone who cannot operate their car due to an illness or a medical condition should consider suspending their coverage.
However, keep in mind that if you suspend coverage due to your inability to afford insurance, but you continue driving and end up in a car crash, you will face serious legal and financial problems.
If the COVID-19 pandemic triggered an insurance coverage dispute with your auto insurer, contact our Miami insurance dispute attorneys at Pita Weber Del Prado. Call at 305-670-2889 for a case evaluation.
Resource:
wsj.com/articles/wsj-survey-coronavirus-is-delivering-severe-blow-to-u-s-economy-11589378404
wsbt.com/news/coronavirus/insurance-companies-offering-refund-customers-during-covid-19-pandemic
tampabay.com/news/business/2020/05/14/coronavirus-in-florida-see-how-the-states-economy-is-faring/
forbes.com/sites/advisor/2020/04/27/we-cut-our-driving-in-half-is-it-time-for-pay-per-mile-insurance/#1593d1842d30
https://www.pwdlawfirm.com/case-results/pwd-secures-5-5-million-settlement-during-covid-19-pandemic/