How to Prepare for the 2020 Hurricane Season in the Wake of the COVID-19 Pandemic?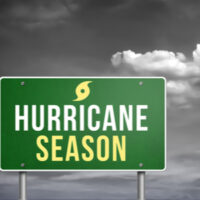 Apparently, COVID-19 is not the only natural disaster that residents of Florida need to be worried about in 2020. According to USA Today, forecasters predict up to eight hurricanes this year. Meanwhile, a recent report by Fox 35 Orlando warned that the Atlantic hurricane season in 2020 could be "one of the most active" in history.
In fact, the U.S. National Hurricane Center in Miami is already raising the alarm about Tropical Storm Arthur, the first named storm of this year, according to CBS Miami. The hurricane season could cause unmeasurable damage and may result in a sharp increase in property damage claims filed by Florida's homeowners.
2020 Hurricane Season Could Be More Devastating Than Ever
While the U.S. economy has yet to recover from the economic fallout from COVID-19, and more than 36 million people are out of work, Floridians could be facing additional damages caused by hurricanes and tropical storms. Unfortunately, some insurers may be reluctant to compensate Floridians for their damages and losses caused by hurricanes, which may trigger insurance coverage disputes.
While many Floridians know how devastating a hurricane season can be, 2020 will be no ordinary hurricane season for two reasons:
As mentioned earlier, forecasters predict the hurricane season to be one of the most active in history; and
People are already running low on supplies and savings due to the coronavirus crisis (moreover, many have become unemployed and unable to stock up on new supplies).
In light of this, it would be a good idea to start preparing for the hurricane season early. After all, the impending tropical storms and hurricanes could cause devastating damage to your property and even cause a personal injury that requires hospitalization and medical expenses.
How to Prepare for the 2020 Hurricane Season?
While many Floridians choose to wait until a hurricane or tropical storm is on their doorstep to start preparing for the inevitable, it would be reasonable to start preparing early to mitigate any future expenses during the hurricane season.
Minimize Damage to Your Home
Fortifying your home is the number one tip when it comes to preparing for the 2020 hurricane season. After all, making your home more resilient, wind-resistant, and hurricane-proof can minimize the extent of damage to your home. Investing in your residential or commercial property can help you save on post-hurricane repair expenses.
Stock Up on Supplies
Even though the COVID-19 pandemic probably made you dip into your savings and supplies, stocking up on supplies ahead of the hurricane season is even more critical than ever before. However, the problem is that there may be a shortage of the necessary supplies due to the coronavirus crisis.
When purchasing supplies while preparing for the 2020 hurricane season, make sure that you stock up on water, food, and medications to comfortably sustain your family for days or weeks following a storm or hurricane.
Check Your Insurance Coverage
You need to ensure that you have the appropriate insurance policy before your property suffers any damage. Let an experienced attorney review your insurance plan to determine whether your insurer would cover all of the potential damages that may occur from a hurricane or tropical storm.
Contact our Miami insurance coverage dispute attorneys at Pita Weber Del Prado to ensure that you have the correct insurance plan ahead of the 2020 hurricane season. Call at 305-670-2889 for a comprehensive case review.
Resource:
fox35orlando.com/news/2020-atlantic-hurricane-season-could-be-one-of-the-most-active-on-record-expert-says
usatoday.com/story/news/nation/2020/04/02/hurricane-forecast-2020-eight-hurricanes-predicted-form/5110828002/
cbsnews.com/news/unemployment-claims-3-million-jobless-report-last-week/
miami.cbslocal.com/2020/05/17/tropical-storm-arthur-first-named-storm-2020-hurricane-season/
https://www.pwdlawfirm.com/personal-injury/covid-19/covid-19-pandemic-settling-your-personal-injury-claim-vs-waiting/