Personal Injury Lawsuits and Insurance Company Surveillance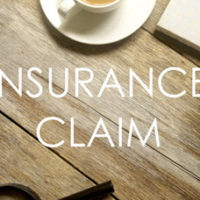 When an individual is injured as a result of the actions of another, the injured party naturally wants to recoup some of the expenses incurred during recovery from the responsible person. Retaining the services of an attorney experienced in personal injury law can help in these situations. However, in many cases, the other party will involve his/her liability insurance company, most likely to respond to a claim, but, in other cases, to manage the defense of any legal action. Further, the insurance company will do almost anything to avoid paying out a claim, including surveilling the injured individual to disprove the existence of injuries. In addition to the traditional surveillance means, such as stake-outs, the prevalence of smart devices in the home, which are activated by voice command, and, always listening, can be potentially used against an individual. A brief discussion of the legal requirements of evidence, as well as tactics used by insurance companies to surveil personal injury plaintiffs, will follow below.
Presenting Evidence at Court
As most people know, all matters before a court are highly regulated. Although depicted differently on television and in movies, the purpose of these regulations is to prevent surprises at trial. Thus, all written, recorded, or photographic evidence presented in court must be original or a reliable duplicate. Instituting this requirement is to ensure that no alteration of the evidence occurs.
With this evidence rule in mind, insurance companies, if they decide to surveil an individual, must not rely, effectively, on second-hand evidence, or evidence that is an unverified copy of the original. Thus, they will, in fact, conduct their own personal surveillance of the individual.
Surveillance Tactics
Typically, insurance companies will engage in surveillance tactics after they take the deposition of the individual asserting the claim. At the deposition, insurance companies will most likely ask detailed questions about what the claimant can no longer do, in terms of physical exertion and activity. Afterwards, they may hire an investigator to observe the claimant's day-to-day activities, in an attempt to catch the claimant doing activities inconsistent with his/her deposition testimony. Given that insurance companies engage in this activity frequently, most of this surveillance is not obvious to the claimant, and he/she does know that he/she is being followed or videoed.
Insurance companies will also watch what is being posted on social media networks. Anything that the claimant posts online could be used against him/her – photos, videos, audio, and other content. The very act of posting may even be used against the claimant if he/she claims an inability to perform daily activities of living, which could necessarily include any online activity.
Limits
It is important to know that there are limits to these tactics. While an insurance company, or anyone actually, may watch and record an individual while that individual is in a public place, an insurance company is not permitted to surveil an individual while he/she is in his/her home, or at another's private residence. Additionally, an invasion of a claimant's right to privacy may occur if the insurance company, through its investigator, is caught snooping around the claimant's home (on his/her property), knocking on the claimant's door under false pretenses, following the claimant closely in public places, or otherwise conducting surveillance in an unreasonable and intrusive manner.
Seek Legal Advice
If you were injured and are considering making a claim for compensation for your injuries, contact the experienced personal injury attorneys at Pita Weber Del Prado as soon as possible. You need to be aware of the fact that you will be most likely surveilled by the other party's insurance company, and the attorneys at Pita Weber Del Prado have the experience necessary to advise you of all the tactics insurance companies will use in an attempt to avoid paying out a claim. Additionally, we will work with you to develop the best possible strategy to obtain the compensation you deserve. Contact our Miami office today for an initial consultation.
Resource:
abc.net.au/news/2018-03-09/your-google-home-or-fit-bit-could-be-used-against-you-in-court/9510368