What's the Difference Between a First-Party and Third-Party Insurance Claim in Florida?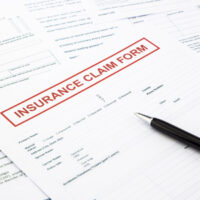 If you have grounds to file a personal injury claim after a vehicle crash or another accident, you may have questions regarding the difference between a first-party and third-party insurance claim.
In Florida, injured individuals must first file a first-party claim to seek compensation through their own insurer. Then, if their serious injury is so extensive that the costs exceed coverage through the first-party claim, they can pursue compensation through a third-party claim against the at-fault party's insurance to recover the remaining damages.
Understanding the difference between first-party and third-party insurance claims in Florida will help you maximize your compensation by building a successful case for your unique situation.
What Are First-Party Insurance Claims in Florida?
First-party insurance is an insurance policy that you purchase to cover damages and losses associated with your own bodily injury or property damage.
When you make a first-party claim, you are making a claim directly against your own insurance company. Examples of first-party insurance claims include:
Health Insurance
Personal Injury Protection (PIP)
Uninsured/Underinsured Motorist Coverage
Renter's Insurance
How much money you are eligible to recover is determined by the terms and limits of your policy. The insurance claims process is regulated by the state of Florida, which helps ensure that the relationship between the policyholder and their insurer is in good faith. Otherwise, the injured party may file an insurance coverage dispute.
Your insurer may fail to honor the terms of your policy, which is considered a breach of their duty and a violation of the established terms of the contract. In that situation, the insurer could be fined by the state, while the injured party would have the right to sue their insurance company.
What Are Third-Party Insurance Claims in Florida?
Third-party insurance is purchased by Floridians to protect them in the event their actions result in injuries to other people or damage to another person's property. Examples of third-party claims include:
Auto Insurance (applicable in car accidents)
Homeowners' Liability Coverage (for premises liability claims)
Commercial Motor Vehicle Liability Coverage (for truck accidents)
Product Liability Insurance
If you are injured, you can bring a third-party claim against the at-fault party's insurance company. For example, you may have grounds to file a third-party claim against a property owner if you got injured on their premises due to an unsafe condition.
The Insurance Claims Process in Florida
Regardless of whether you are filing a first- or third-party claim to recover your losses, you need legal help from a Miami car accident attorney to make sure that your case is successful. Here at Pita Weber Del Prado, our lawyers will evaluate your damages, examine your situation, determine fault, collect evidence proving the other party's fault, and explore available sources of monetary recovery.
The sooner you file your first- or third-party claim, the faster you will obtain access to the money you need. You may also need legal assistance to negotiate the settlement with insurance companies. Contact our law offices by calling at 305-670-2889 and receive a case review.
https://www.pwdlawfirm.com/personal-injury/whos-liable-for-injuries-and-deaths-caused-by-police-chases/