$15.5 Million Medical Malpractice Verdict Overturned by the Courts in South Florida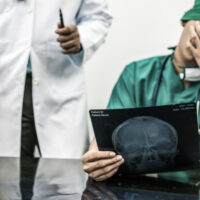 In a South Florida court of appeals on Wednesday, June 10, a new trial was the order of the day for a medical malpractice claim brought forth by Stephanie Hollingsworth, according to reporting by the Sun Sentinel. Over $15.5 million in damages was awarded to the victim. It was indicated by a 3 judge panel of the 4th District Court of Appeals that there was improper jury instruction in her case.
According to Hollingsworth, she was not given proper treatment for necrotizing vasculitis and as a result, her limbs deteriorated. This caused her to be transported from Holy Cross hospital in Fort Lauderdale to the University of Miami Hospital. She reportedly had gangrene and was near death, according to her attorney, who also cited that she lost toes, fingers, and part of her foot.
In the initial trial, Holy Cross was named but the hospital was not held at fault. The physician that the suit was also filed against was identified as Yvonne Sherrer, who the initial suit found negligent for Hollingsworth's damages. Sherrer successfully appealed the ruling under the belief that the jury was instructed about informed consent which presented prejudiced against the doctor. This is what led to the reversal and establishment of a new trial.  The appeals court declared that informed consent was not tried at the initial case and therefore shouldn't have been included in jury instructions.
What is Informed Consent?
In healthcare, informed consent comes through communication between a patient and their physician where the physician obtains authorization or consent to allow a specific medical intervention.  Ideally, the physician will obtain informed consent either directly from the patient or from an advocate from the patient.  However, in emergency situations, where either the patient is unable to provide this consent or the advocate is unavailable, a physician may make the decision to treat without it.
When a physician must move forward with treatment without consent they should make every effort to make the patient or his or her surrogate aware that the medical intervention was done.  Then obtain consent for continuing the intervention moving forward.  When a physician is working with a patient to obtain informed consent they have some steps to take including:
Assessing the patient's cognitive abilities to decide if they are able to understand the medical information they are given as well as the implications and alternatives enough to make their own voluntary decision
Provide relevant, compassionate, and accurate information to the patient that includes

The diagnosis (if known)
The reasoning for the recommended interventions
The burdens, risks, expected benefits, as well as outcomes of forgoing treatment

Document and record the informed consent conversation as well as the patient's decision to provide consent or not
Medical Malpractice Attorneys in Florida
The Miami medical malpractice attorneys at Pita Weber Del Prado understand the pain, suffering, confusion, and even shock that occurs when one has negative impacts and outcomes as a result of a medical professional's negligence. When you have been victimized, you need an effective advocate to fight for your rights. Our team of Miami negligent doctor attorneys can help. Call us today to discuss your case with one of our compassionate Florida medical malpractice attorneys at (305) 670-6666.
Resource:
4dca.org/content/download/527051/5855321/file/180830_1709_06122019_08544662_i.pdf
sun-sentinel.com/local/fl-ne-nsf-malpractice-ruling-overturned-20190612-lnrwq4wrwzf3vf5g4vzf5qyfpa-story.html
https://www.pwdlawfirm.com/arbitration-in-medical-malpractice-cases-2/