A Doctor's Negligence Can Lead to the Loss of a Limb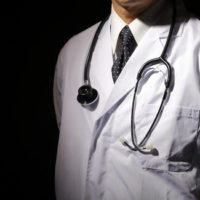 Losing an entire limb, or even a portion of a body part, will have profound and permanent effects on the victim's daily life. Amputations are normally associated with serious car accidents or construction-related injuries, but negligent doctors are also a source of these injuries, and could be liable under a medical malpractice claim. Whether the amputation was necessary to save the life of a patient due to inadequate earlier treatment, or the wrong surgical procedure was performed, the result is the same – avoidable life-altering injuries for which the victim deserves to be compensated. A woman who suffers from vasculitis, an autoimmune disorder that causes blood vessel inflammation, was recently awarded a $16 million verdict in a medical malpractice case after a doctor's negligent care led to the partial amputation of her hands and feet. Who may be liable in these cases, as well as the types of damages amputation victims typically demand, will follow below.
Medical Causes of Avoidable Amputations
People seek medical assistance to feel better, not to leave the facility with a lower quality of life than before they entered. Medical providers are supposed to have checks in place to guard against inflicting unnecessary suffering on patients, but this protocol is not always followed, and doctors do not always abide by the professional standard of care that applies to all patient treatment orders. The professional standard of care is the level of treatment and care that other doctors with similar training would have used in similar circumstances. When this benchmark is ignored, horrible results can follow, and in the case of amputations, some of the more common negligent acts that can cause this unnecessary injury include:
incorrect medication following surgery;
surgery which was performed incorrectly;
the wrong limb being removed; and
an infection that went undiagnosed.
Potential Parties to Sue
Amputations are one of the more serious injuries to come out medical malpractice claims, and doctors, hospitals and other medical providers are apt to point fingers at multiple parties to avoid taking responsibility. Thus, these cases usually include a variety of defendants to ensure responsibility is allocated correctly, and the full amount of compensation is available for recovery. An example of some organizations and individuals commonly sued in an amputation medical malpractice claim include:
the surgical team;
the diagnosing doctor;
the prescribing pharmacist; and
the hospital manager or coordinator.
Damages
Recovering an appropriate and fair amount of damages in a wrongful amputation case has some unique challenges. Amputees face a number of permanent injuries that are difficult to quantify, especially persistent and debilitating pain and an almost complete loss of any quality of life. Further, these victims need long-term, if not life-long, complex medical attention that is often difficult to fully understand within the finite time frame of a medical malpractice claim. Finally, these cases involve high-dollar values, which defendants will try to downplay in order to pay less. Some common types of compensation that appear in wrongful amputation cases include:
medical expenses;
rehabilitation services and physical therapy;
medication and medical equipment;
mental health counseling;
lost wages and lost earning capacity;
pain and suffering; and
disfigurement and loss of the enjoyment of life.
The unique facts of each case will determine which types of compensation are most appropriate, and an experienced medical malpractice attorney will know how to assess this pivotal issue.
Contact a Florida Medical Malpractice Attorney
Losing a part of your body because of medical malpractice can never be fully compensated, but you do deserve some relief to account for the suffering and injury you experienced. The attorneys at the Miami law firm of Pita Weber Del Prado know how overwhelming medical negligence cases are, and have the resources and expertise to build a strong case in your favor. Contact us for a free consultation.
Resource:
miamiherald.com/news/local/community/broward/article184004651.html