Can a Nurse Be Liable for Negligence in Providing Medical Care?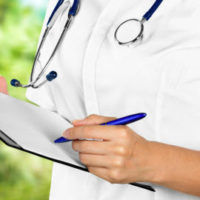 It is common knowledge that healthcare professionals can be liable for medical malpractice. What is not universally known is who qualifies as a healthcare professional, and, specifically, do nurses qualify, such that they or their employer can be held liable for medical malpractice as a result of actions taken or not taken by the nurse? Additionally, if nurses or their employers can be held liable, what strategies can an attorney experienced in nurse error use to receive just compensation for his/her client? Recently, the parents of an injured child sued a healthcare provider, as well as a nurse and her supervisor, alleging that the child suffered immense pain and suffering when the nurse forcibly tore at the child's foreskin to obtain a urine sample. Additionally, the mother suffered emotional distress at hearing her child's screams and seeing the blood as a result of the tear. A discussion of nursing malpractice, as well as typical situations in which it may occur and who can be held responsible, will follow below.
Nursing Malpractice, Generally
Although under the Florida medical malpractice law, nurses are considered "health care providers," the phrase "nursing malpractice" is usually applied when referring to errors caused by registered nurses, nurse midwives, licensed practical nurses, or advanced registered nurse practitioners.
Nursing malpractice occurs when a nurse, nurse midwife, licensed practical nurse, or advanced registered nurse practitioner fails to competently perform his/her duties, and that failure is the cause of injury to a patient. Competent performance of a nurse's duties, similar to malpractice involving physicians, occurs when he/she does not fulfill his/her duties in a way that a normally competent nurse in the same situation would.
Common Situations of Nursing Malpractice
Although nursing malpractice can occur in a number of situations, some of the more common include:
Not Acting. Given that nurses monitor patients, if a sudden emergency arises or the nurse notices something of concern, the nurse may be liable for nursing malpractice if he/she does nothing (which includes administering medication and/or summoning help).
Injuring a Patient. A nurse will most likely be liable for nursing malpractice if he/she injures a patient.
Improper Administration of Medication. If the nurse fails to properly administer medication in accordance with the prescription, he/she will most likely be liable for nursing malpractice.
Responsibility for Nursing Malpractice
One of the more crucial issues in nursing malpractice concerns who is responsible for the nurse's negligent conduct, the hospital or the physician. A hospital may be responsible for nursing malpractice if the nurse was an employee of the hospital, the nurse was acting pursuant to his/her job duties, and an independent physician was not in control of the nurse. If a physician was present and supervising the nurse, and had the ability to prevent the nurse's negligence, the physician will most likely be held liable for nursing malpractice. Finally, even if a physician supervised the nurse, the hospital may still be liable if the physician provided improper orders and the nurse should have known of the impropriety but followed them anyway.
Note that the nurse will always be responsible for his/her conduct. The crucial issue presented here is whether the hospital and/or a physician, each of which would necessarily have deeper pockets and be a more attractive defendant, are also responsible.
Seek Legal Advice
Patients should be able to trust their medical professionals, including nurses, and assume that any conduct will be appropriate and competent. If you or a loved one experienced an injury as a result of conduct from a nurse, contact the Miami law firm of Pita Weber Del Prado as soon as possible to discuss your situation. We have the experience and resources to build a strong case to get you the compensation you deserve. Contact our Miami office today for an initial consultation.
Resource:
metro.co.uk/2018/01/16/nurse-forcibly-tore-babys-foreskin-way-back-deal-vomiting-problem-7234362/