Doctor's Liability in Emergency Situations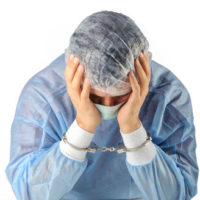 Being rushed to the hospital for a serious and life-threatening condition or injury is a scenario no one wants to face. However, when such a situation occurs, it is important that the treating physician makes the right decisions and avoids causing additional injury. Generally, when doctors harm their patients, they face potential legal liability for medical malpractice if their acts are found to be negligent. Despite this general rule, because of the nature of emergency room cases, doctors in these settings are typically given more leeway in making treatment mistakes before liability becomes an issue. Further, emergency medical care offered by a physician outside of a doctor's office or hospital is treated differently than treatment offered as part of a standard consultation. These differences are based on a few considerations. First, the patient is often unable to give informed consent to the proposed medical treatment, which is normally required before any intervention takes place. Second, there is an important interest in encouraging doctors to treat individuals in times of emergency, which led lawmakers to limit liability for doctors rendering treatment during certain emergency situations. Doctors are not, however, entirely off the hook. A man recently won $1.35 million against an emergency room doctor after treatment at a Miramar hospital left him partially paralyzed. The doctor delayed ordering an MRI for 48 hours that would have revealed severe spinal compression in the low back.
Treatment Outside a Hospital or Doctor's Office
Florida does not impose a general duty to help those in need. Thus, if a doctor sees a person bleeding on the ground, and decides not to help, the doctor cannot later be sued for this failure to act. If a person decides to intervene, he/she is generally immune from liability, doctors included, as long as the aid was provided willingly and in good faith. However, this immunity disappears if the individual fails to exercise reasonable care and makes the injury worse. For licensed physicians, specifically, the individual will only be liable if his/her actions were in "reckless disregard" of the consequences. Reckless disregard refers to conduct the doctor knew or should have known would cause further injury. For example, if someone had a neck injury, which requires keeping the person in as stable a position as possible to prevent additional damage, and a doctor rendering aid decides to unnecessarily move the person resulting in greater injury, the physician could be liable.
Treatment in an ER
Proving malpractice in the emergency room setting requires an injured party to prove three issues:
a doctor-patient relationship existed;
the doctor breached the professional standard of care; and
the patient was injured as a result.
A doctor-patient relationship is formed as soon as treatment is given. This relationship does not have to continue beyond one interaction for liability based on negligence to exist, and is typically established by producing hospital admission forms and/or treatment charts. The second issue, a breach of the professional standard of care, is the area that forms the heart of most malpractice cases. The professional standard of care is measured by how other doctors with similar training and experience would have acted in an equivalent situation. The hectic nature of emergency rooms means that in practice the standard of care expected of the emergency room doctors is usually lower than that imposed on physicians in non-emergency settings. Thus, a doctor working in an emergency room may not be expected to probe as deeply into a patient's possible medical problems or perform as many tests. Each situation is fact specific, and will require review by experienced malpractice lawyers and medical experts to determine if negligence occurred.
Hire an Lawyer
Medical malpractice cases are complex matters that require experienced lawyers to give you the best chance of holding the doctor or hospital responsible. The Miami law firm of Pita Weber Del Prado knows how to navigate Florida's complicated malpractice laws and present the strongest possible case. If you suffered injuries at the hands of a doctor, contact us today for a free consultation.
Source: http://www.dailybusinessreview.com/home/id=1202780031214/ER-Doctor-Found-Liable-in-Case-Over-Delayed-MRI?mcode=1202615481257&curindex=1&slreturn=20170216181134