Florida Lawmakers to Pass a Bill to Allow Military Members to Sue for Medical Malpractice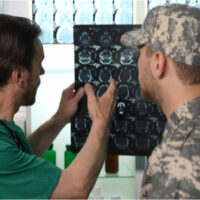 Currently, Florida's law prohibits service members from suing the U.S. government for injuries suffered due to medical malpractice on the part of the military. However, lawmakers are poised to overhaul the law to allow military personnel to file a medical malpractice suit after sustaining an injury in the care of military doctors.
According to Task & Purpose, Senator Rick Scott is backing a bipartisan bill that would allow service members to sue within three years after getting misdiagnosed or discovering an injury.
If you are a U.S. military member who has been misdiagnosed or harmed as a result of negligence or malpractice on the part of military doctors, contact a Miami medical malpractice attorney to discuss your options.
Where is the Bill Coming From?
The bill, which is referred to as the SFC Richard Stayskal Military Medical Accountability Act of 2019, has already passed the House and has proceeded to the Senate. Sen. Scott said he would sign on as a co-sponsor.
The bill was named after a green beret, Richard Stayskal, who is dying of lung cancer. Stayskal was misdiagnosed with pneumonia by military doctors at North Carolina's Womack Army Medical Center. By the time doctors diagnosed him with lung cancer in 2017, it had already spread to other organs.
Florida Law Prohibits Service Members From Suing for Medical Malpractice
The measure is intended to overhaul a 1950 Supreme Court ruling that prohibits service members from suing for serious injuries and illnesses suffered as a result of medical malpractice on the party of the U.S. military.
The law was initially intended to protect doctors and healthcare providers who make urgent and tough medical decisions on the battlefield. However, it was then extended to soldiers and military personnel who receive medical treatment outside of combat.
Stayskal's case gained national attention after the green beret's meeting with President Donald Trump in July. During the meeting, Stayskal explained his situation to the President, who promised to do something about it.
Elements of a Medical Malpractice Claim Against a Military Doctor
When the bill eliminates the 1950 ruling prohibiting military personnel from suing military doctors, the injured service members would still have to prove four elements of a medical malpractice claim to successfully recover damages.
Apart from the evidence that you need to prove medical malpractice, you will also have to establish the following elements:
There was a patient-physician relationship between the service member and the military doctor.
The military doctor breached the applicable standard of care that was owed to the soldier or military member (for this, you will need a medical expert practicing in the same field as the negligent doctor to get affidavit proving that the medical error constituted medical malpractice).
Proximate causation is the third element of a medical malpractice claim. The claimant has the burden of proving that the military doctor's breach was the "proximate cause" of their injury.
Last but not least, the claimant must prove that the injury is severe enough to have resulted in medical bills, lost income, pain and suffering, emotional distress, and other damages and losses.
If you are a service member who suffered harm as a result of medical malpractice, do not hesitate to contact Pita Weber Del Prado. Our Miami medical malpractice attorneys can offer a free consultation to evaluate your case. Call at 305-670-2889 to consult with our lawyers.
Resource:
taskandpurpose.com/rick-scott-feres-doctrine-bill
https://www.pwdlawfirm.com/medical-malpractice/what-to-do-if-you-discover-a-foreign-object-in-your-body-following-surgery/