Florida's DeSantis Overhauls NICA Program For Brain-Damaged Infants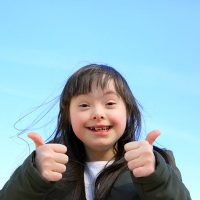 Florida Gov. Ron DeSantis signed a new law overhauling the state's program that provides care and cash benefits for brain-damaged infants. The new legislation is the most significant reform of the Birth-Related Neurological Injury Compensation Association (NICA) in its history.
The program, which was created in 1988, ensures that children born with catastrophic brain damage receive the lifelong care they need, reducing the financial burden on families and healthcare providers.
Originally, one of the goals of NICA was to prevent parents of brain-damaged children from suing hospitals and obstetricians for medical malpractice.
What is the Reformed NICA Program?
The legislation overhauling NICA took effect immediately after Gov. DeSantis' signature. Families that participate in the program will receive a $150,000 cash benefit. Previously, the cash benefit stood at $100,000. The amount had not increased since the program was established more than three decades ago.
Florida lawmakers also pledged that families that participate in NICA would no longer have to fight for "medically necessary" expenses covered by the program. Such expenses include the cost of medication, therapy, wheelchairs, and other services for disabled kids born with brain damage.
The legislation reforming the program came after an investigation conducted by the Miami Herald. The investigation painted NICA in a bad light because it revealed that NICA's leadership generated almost $1.5 billion while families participating in the program complained that administrators denied coverage for medication, therapy, and other services and made it difficult for parents to access care for their brain-damaged children.
NICA Program and Children's Best Interests
In a controversial email obtained by the Miami Herald in 2013, the program's director wrote that NICA was not funded to "promote the best interests of the children." The email caused controversy and prompted lawmakers to include a provision in the new legislation stating that the program should be administered in a manner that promotes the best interests and health of children born with severe brain damage.
After DeSantis' signature, NICA's leadership issued a statement saying that they "wholeheartedly" support and appreciate lawmakers' efforts to enhance benefits for families that participate in the program.
Can You File a Medical Malpractice Lawsuit for Your Child's Brain Damage?
Many birth injuries, including brain damage, are preventable. When a doctor's error or negligence causes brain damage in an infant, parents may be able to file a medical malpractice lawsuit to sue the obstetrician and/or hospital for leaving their child disabled for life.
Cerebral palsy is one of the most common results of asphyxiation-induced brain damage. This type of brain damage can result in cognitive and physical impairments for the rest of the child's life, not to mention behavioral and developmental issues.
When a child's brain damage is preventable, it could mean that medical malpractice or negligence played a role in the incident. If that is the case, the brain-damaged child's parents may be able to pursue a lawsuit against the negligent doctor or hospital.
If your child was born with severe brain damage, you might want to discuss your case with a knowledgeable medical malpractice attorney to determine if you can sue the hospital and obstetrician for causing the harm.
Contact our Miami medical malpractice lawyers at Pita Weber Del Prado to talk about your case. Call 305-670-2889 to receive a consultation.
Source:
miamiherald.com/news/state/florida/article248152975.html