Issues with Post-Operative Care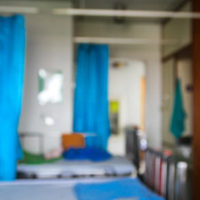 Surgeries and operations are some of the most traumatic experiences the human body undergoes. The trauma, of being anesthetized, cut open and stitched back, makes post-operative care extremely important for allowing for allowing for a full recovery. While there is obviously a great risk of injury during surgery and operations, there is also a risk during the post-operative time period. While in many cases, post-operative care successfully allows the patient to return to a normal life as soon as possible, in some cases, errors occur during this period due to medical malpractice. In instances of suspected medical malpractice, errors can be attributed to negligent action by the attending medical professional, a situation which may necessitate the need to engage a malpractice attorney experienced in post-operative care. The estate of a Pennsylvania man recently won a medical malpractice verdict in which negligent post-operative care caused the man's death following a hip replacement surgery. A general discussion of post-operative care, as well as the potential dangers inherent in such care, will follow below.
What Is Post-Operative Care?
Post-operative care includes the medical treatment, patient monitoring, and rehabilitation that occurs after a patient has had a surgical procedure. Ostensibly, the purpose is to observe the patient from the end of the surgical procedure, and to help the patient return, as much as possible, to the life he/she led prior to the surgery. Post-operative care may include physical therapy, mental therapy, and other forms of rehabilitative treatment, as well as the prescription of medications (and possible adjustments thereof). Thus, since completion of post-operative care is essential for a full recovery, it can be said that the surgical procedure does not actually end when surgery is complete, but rather is extended until the post-operative recovery period has ended. As a result, a medical professional's duty of care also does not terminate at the end of the surgery, but continues through post-operative care.
Medical Malpractice
All medical professionals providing treatment or services to a patient owes him/her a duty of care  – also known as a "medical standard of care." Further, the purpose of medical malpractice laws is to make certain that only competent medical care which rises to this standard is provided to a patient. Included within the umbrella of competent medical care is post-operative care. Failure to provide adequate post-operative care may subject the medical professional to liability for medical malpractice, and allow an injured patient to receive compensation for any harm caused by this failure.
Perils Involved in Post-Operative Care
Medical negligence during post-operative care can pose many dangers. Generally, the dangers that can occur during this period lead to a protracted recovery period, delaying full recovery and inviting many extenuating and negative threats. Two of the most severe and immediate threats are the following:
Blood Clots. Following surgery, everyone is at risk for developing blood clots, as a result of being stagnant during recovery. Accordingly, physical therapy is paramount to increase blood flow and reduce this risk, as is, in some cases, medications specifically meant to prevent blood clotting.
Unfortunately, infection is the most common threat in post-operative care. As such, all medical professionals have a duty to follow protocol meant to prevent infection, including analyzing test results, checking vital signs, and ensuring sanitization of equipment.
Seek Legal Advice
Patients should be able to trust their medical professionals throughout the entire surgical process, including post-operative care. If you or a loved one experienced an injury as a result of improper care after a surgical procedure, contact the attorneys at the Miami law firm of Pita Weber Del Prado to discuss your situation. We have the experience and resources to build a strong case to get you the compensation you deserve. Contact our Miami office today for an initial consultation.
Resource:
ncnewsonline.com/news/late-new-castle-man-s-family-gets-million-malpractice-award/article_28113bb4-6e7a-11e7-b98e-eb8973d71b10.html