Medical Negligence in Elective Procedures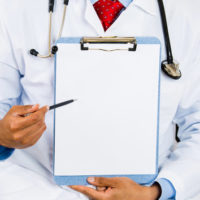 It is commonly understood that all medical professionals must act according to a professional standard of care that would normally be used by another medical practitioner in substantially the same situation. Once the medical professional establishes a relationship with a patient, failure to act pursuant to this standard could be cause for a medical malpractice lawsuit, most likely initiated with the help of an experienced medical malpractice attorney. What may not be commonly understood is that medical professionals performing elective procedures must conduct themselves according to the same medical standard of care. Some may think that because a surgery is elective, or that it occurs in such a medical professional's office, as opposed to at a hospital or surgery center, that medical malpractice is not applicable. However, this is not the case. Recently, a cosmetic surgeon in Hialeah was charged by the Florida Medical Board with malpractice after a woman died from complications after undergoing a "Brazilian Butt Lift" procedure. A discussion of elective procedures, generally, and various issues inherent in elective procedures that may be cause for medical malpractice, will follow below.
Elective Procedures
Elective procedures, sometimes called cosmetic procedures, are medical procedures that are non-emergency and, in some cases, done primarily to improve one's appearance, as opposed to correct a defined medical problem. Some examples of elective procedures include rhinoplasty, face lifts, tummy tucks, liposuction, breast implants, and the like. However, the phrase elective procedure should not be deemed to mean that the procedure was not necessary or is frivolous. Rather, elective procedures may include exploratory surgery, hernia surgery, foot surgery, gallbladder procedures, mastectomies, and even gastric bypass.
Issues Inherent in Elective Procedures
Even though elective procedures are non-emergency matters and not to correct a defined medical problem, they, like all medical procedures, carry some risk. Accordingly, some of the issues that tend to surface in elective procedures include the following:
Many elective procedure medical professionals will conduct the elective procedures from their office, as opposed to a hospital or surgical center, and some may even perform complicated elective procedures under general anesthesia. Unfortunately, if an emergency arises, the offices, by their nature, are typically unable to address the emergency adequately and promptly, and, as a result, may be required to transport the patient to a hospital. However, these medical professionals may not be able to get the patient to a hospital quick enough to address the emergency.
With regard to anesthetics, many elective procedure medical professionals use nurse anesthetists instead of doctor anesthesiologists, typically in an effort to cut costs. While nurse anesthetists obviously have some training, again, the fact that the elective procedure is performed at the elective procedure medical professional's office can prevent a quick response to a surgery and, thus, be detrimental to the patient.
Recently, surgeons with little experience in elective procedures, and even non-surgeons, have begun to perform elective surgery. By stepping out of their area of expertise, the risk of not achieving the proper medical standard of care is increased. As an example, dentists have recently begun offering Botox injections.
In some cases, patients have not properly been prepped for the elective procedure (again, given the fact that the procedure is not conducted at a hospital or surgery center), or the patient is not a proper candidate for the procedure. As an example, patients with diabetes and high blood pressure risk their lives by being placed under anesthesia.
Finally, beyond the more serious complications leading to death and/or neurological damage, in some cases, permanent complications, like nerve damage and disfigurement, can result from elective procedures.
Seek Legal Advice
Patients should be able to trust all their medical professionals, including those who provide elective procedures. If you or a loved one experienced an injury as a result of an improperly-performed elective procedure, contact the Miami law firm of Pita Weber Del Prado to discuss your situation. We have the experience and resources to build a strong case to get you the compensation you deserve. Contact our Miami office today for an initial consultation.
Resource:
wsvn.com/news/local/brazilian-butt-life-doctor-in-hialeah-charged-with-malpractice/