Suing for Chiropractor Injuries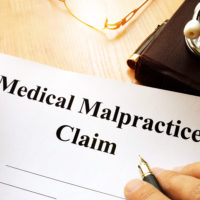 When suffering from physical issue, condition, or disease, most individuals put their trust in the abilities of the medical profession to diagnose and correct the problem. And, in the majority of instances, this trust is well-placed. However, options for treatment are not necessarily limited to doctors and hospitals, and many turn to other practitioners, such as chiropractors, for care. While many of these non-traditional routes are safe and trustworthy, mistakes nevertheless can happen, which, unfortunately, can cause injuries. Retaining the services of an attorney experienced in medical malpractice matters can be crucial to obtaining compensation for an injury. Recently, a Palm Harbor woman sued her chiropractor after suffering ligament damage and a vertebral fracture, which she alleged occurred as a result of treatment. A quick discussion of medical malpractice, especially as applicable to chiropractors, as well as some common chiropractic injuries, will follow below.
Medical Malpractice
Although chiropractors are not, by definition, medical doctors, they can still be held liable for medical malpractice in the same way a physician can. In general, to succeed on a medical malpractice matter, an injured patient must prove the following elements:
The medical professional was subject to a standard of care, in which he/she must conduct his/her activities in such a manner that is reasonable compared to other medical professionals in that field, and so as not to cause injury to a plaintiff;
The medical professional failed to adhere to that standard;
The patient was injured as a direct result of that failure; and
The injury caused a quantifiable amount of damages.
Even though chiropractors are not physicians, they are nevertheless held to a standard of care, and the failure to follow it may subject them to liability for any injuries caused to the patient. Thus, although chiropractors focus on alternative treatments to pain, they must still comply with ethical and medical standards of care.
Common Chiropractic Injuries
Chiropractors are commonly known for adjusting patients' spines in order to provide relief from injuries and tensions, help correct misalignments in the body, and to promote general health and well-being. Chiropractors promote healthy living by advising their patients on eating and exercise habits, as well. However, incompetent or negligent chiropractors may seriously injure or harm patients by making improper movements or administering advice without conducting proper research.
When a chiropractor performs an adjustment on a patient, the chiropractor must be extremely sensitive to that patient's specific condition. If the chiropractor fails to conduct a thorough examination into the patient's prior medical history, the chiropractor may injure the patient or worsen existing injuries or conditions. Further, if a chiropractor fails to perform an adjustment correctly, injuries may occur. Additionally, not taking the time to know the medications a patient is currently taking can also lead to treatment problems. Finally, these factors can lead to a misdiagnosis of the patient's specific condition, which can also subject the chiropractor to liability (for treating a condition that is not technically a condition).
Some of the more common types of injuries and conditions that may occur as a result of improper adjustment techniques by a chiropractor include:
Nerve and/or neurological damage;
Slipped or herniated disks, including sciatic nerve injuries, as well as any related pain;
Broken ribs and other bones;
Upper body injuries, such as to the neck and shoulder areas;
Premature pregnancy;
Stroke, such as visual, brain stem, cerebellum and carotid artery strokes;
Vertigo; and
Facial paralysis.
Seek Legal Advice
If you were recently injured as a result of a visit to a chiropractor, contact the attorneys at Pita Weber Del Prado as soon as possible. We have years of experience in medical malpractice issues, including chiropractic malpractice. We will analyze your situation, and decide the best route to prove fault and obtain appropriate compensation. Contact our Miami office today for a free initial consultation.
Resource:
floridapolitics.com/archives/284207-stand-your-ground-medical-malpractice-pinellas