Suing Your Ophthalmologists for Botched Eye Procedure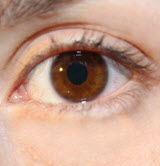 Other than hearing, sight is usually considered one of the most important senses a person has. As a consequence, any procedure that relates to the eye tends to produce a lot of anxiety given how small and delicate this part of the body is. Eye surgery is generally performed by an ophthalmologist, and if the appropriate level of care is not exercised before, during and after surgery, a patient could be left with permanent vision problems. An eye injury is certain to greatly impact a person's life, and a medical malpractice suit may be appropriate if the harm was caused by the negligence of a medical provider. Two of the more popular and common procedures people have done to their eyes are LASIK and the removal of cataracts. While one procedure is elective and the other is a physical impairment that requires removal, both require delicate surgery on the surface of the eye, and present the possibility of permanent injury to a person's sight if done incorrectly. A Miami medical center was recently ordered by a judge to pay a man blinded during cataract surgery $13 million by the negligent acts of an ophthalmologist who contracted with the facility. The injury occurred because the doctor injected an antibiotic into the man's eye that was only intended for topical use. A discussion of the injuries that can commonly follow a negligently-performed LASIK or cataract procedure, and what an injured party must prove to receive compensation, will follow below.
Common Injuries
All surgical procedures bring an inherent risk of injury, even if every precaution is taken to protect the patient's health. But the likelihood of harm is exponentially increased if the doctor fails to take basic steps. For example, not all patients are good candidates for certain procedures, and doctors have a duty to properly screen a person, clearing him/her to have the operation. Further, mistakes during surgery, and failing to properly treat post-surgical complications, can also lead to severe and permanent injuries. Some examples of common side effects or injuries that could indicate malpractice occurred include:
dry eyes;
loss of depth perception;
blurry vision;
glaucoma;
problems with night driving;
blindness;
detachment of the retina; and
headaches.
Some of these issues may be part of the normal healing process, but if they persist or worsen, the chance that something was done incorrectly rises and a consultation with a medical malpractice attorney is the next best step to determine if legal action is necessary.
Proving Negligence
Proving a healthcare provider was negligent requires several basic elements: the provider had a duty to uphold a professional standard of care, this duty was breached, and the breach led to the patient being harmed. In the context of an eye injury malpractice claim, specific issues that could persuade a jury to find a medical provider negligent include:
improperly screening a patient for surgery, such as not asking a patient about known risk factors or ignoring potential risks when brought to the doctor's attention;
not informing a patient about the known risks of a procedure or about alternative treatments;
using equipment known to increase the likelihood of complications, an issue particularly common in LASIK procedures;
inadequate patient follow-up that leads to the development of avoidable complications;
not being qualified/trained to perform the surgery; and
not following standard surgical techniques during a procedure.
Talk to a Miami Medical Malpractice Attorney
Coming out of surgery with more problems than before the operation is not supposed to happen, and is a strong indication that medical malpractice is involved. If you were harmed by the negligent acts of a doctor, talk to the experienced attorneys at Pita Weber Del Prado. Our Miami law firm handles a wide variety of medical malpractice claims, and can determine if filing a lawsuit is in your best interest. Contact us for a free consultation.
Resource:
miamiherald.com/news/health-care/article174640356.html