Three Types Of Negligence That Warrant Filing A Medical Malpractice Claim In Miami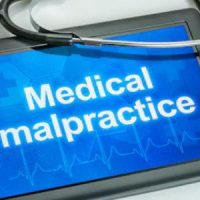 When medical providers make mistakes, it can have major impacts on your health. A medical malpractice lawsuit holds them accountable and provides the compensation victims and their families need to recover.  Our Miami medical malpractice lawyer explains three common types of negligence that warrant filing a claim.
Medical Negligence In Miami
Negligence is a legal term that means acting in a way that puts the safety of others in jeopardy or failing to take reasonable precautions to prevent personal injuries. Proving someone was negligent and that you suffered harm as a result is at the heart of any personal injury claim.
Under the Florida Statutes, medical negligence involves a breach of professional standards on the part of a doctor, nurse, surgeon, hospital administrator, or other health care providers. By law, this is defined as a level of care, skill, and treatment recognized as acceptable and appropriate by the medical community at large.
Medical negligence can have serious and potentially life-threatening impacts. The victim or their family may be entitled to file a medical malpractice lawsuit, seeking compensation for the following:
Coverage of current and future medical costs;
Lost wages and future losses earnings in the event of long term disabilities;
Compensation for pain, suffering, and any lost enjoyment in life the victim or their family experiences;
Coverage of funeral expenses and other costs, in the event medical negligence proves fatal.
When To File A Medical Malpractice Lawsuit In Miami
Medical negligence is a major public health threat. A groundbreaking study by Johns Hopkins Medicine determined that it was the third leading cause of death in the United States. Unfortunately, many of us have been in the position of not receiving the best possible care from medical professionals. How do you know when it rises to the level of medical malpractice?
Generally, to file a medical malpractice lawsuit in Miami, you have to prove a relationship with a provider, that they were guilty of medical negligence, and that you suffered harm as a result. This generally occurs in three situations:
Failure to diagnose your condition: Failing to run the appropriate diagnostic tests, interpret results, or take other medical actions is considered negligent.
Failure to provide treatment: This includes failing to provide referrals to a specialist, to prescribe certain medications, perform standard procedures, or respond appropriately in emergency situations.
Failing to warn patients of potential risks: Many medical treatments, tests, and medications have potentially adverse side effects that need to be considered in determining care. Failing to warn patients of the risks is considered negligent and may be grounds for a medical malpractice lawsuit.
Request A Consultation With Our Miami Medical Malpractice Lawyers Today
Medical negligence can cause potentially life threatening harm to patients. However, proving providers were to blame is typically a challenge. At Pita Weber Del Prado, we can review your case, outline the best course of action, and gather the evidence needed in court. To request a one-on-one consultation with our Miami medical malpractice lawyer, call 305-670-2889 or contact us online today.
Sources:
leg.state.fl.us/Statutes/index.cfm?App_mode=Display_Statute&Search_String=&URL=0700-0799/0766/Sections/0766.102.html
hopkinsmedicine.org/news/media/releases/study_suggests_medical_errors_now_third_leading_cause_of_death_in_the_us