Types of Medical Malpractice Cases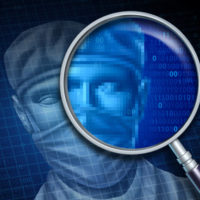 When someone hears or reads the term 'medical malpractice,' there is usually a vague notion that the words refer to a doctor that acted inappropriately or wrongly and may be liable for his/her actions. While this understanding is technically true, medical malpractice is much more complex than a doctor who simply acted inappropriately. At its base, medical malpractice is a legal claim against a health care provider that alleges the provider failed to uphold the required standard of care, and a patient was injured as a result. Beyond that basic definition, medical malpractice can touch many different facets of a doctor's practice and a patient's care. One important thing to understand is Florida refers to medical malpractice as medical negligence, and allows health care facilities to be held legally responsible, not just individual doctors. Medical negligence occurs when a doctor breaches the "prevailing standard of care" and causes an injury. The standard of care is set by the amount of care and treatment other physicians who work in the same area of medicine would have responded with in a similar situation. While there are a wide variety of situations that could have medical negligence implications, there are a few types of cases that most commonly occur.
Misdiagnosis, Failed Procedure and Surgical Error
These injuries are the most common types of malpractice and take place when a doctor fails to properly diagnosis a serious illness or disorder, such as cancer or multiple sclerosis, or makes an error during surgery or other medical procedure, like leaving surgical instruments inside the patient's body. These kinds of mistakes are the most easily identified, which is why lawsuits from related injuries are more often filed. A special note about leaving surgical materials behind: generally, the plaintiff has the responsibility to show a doctor's actions were the cause of an injury, but if a foreign body is found inside a person's body after surgery, negligence is assumed to have occurred.
Birth Injuries
Injuries to a mother or child during childbirth can have devastating consequences, and usually occur when a doctor or assistant misuses tools that cause permanent or grave injuries. In addition, medication may be prescribed that harms the mother or child, or warning signs of fetal distress may not be appropriately evaluated and addressed, resulting in death or serious injury to the infant. Parents are permitted to sue on the child's behalf in medical negligence lawsuits, and if the child died, in a wrongful death suit.
Hospital Negligence
Finally, there are injuries caused by the negligence of medical staff or a failure to implement policies to protect a patient's safety, which opens a medical facility to liability. Examples include:
misreading a medical chart, which leads to the administration of the wrong medication;
failing to properly label and store blood, and the wrong type is later transfused into a patient; or
improperly supervising a patient, who is allowed to leave the facility while still in an acute state.
One final point – medical malpractice lawsuits must be filed within two years of the injury, or the right to sue is lost. Thus, an lawyer should be contacted as soon as an injury is suspected to protect the legal claim.
Get Help
Medical malpractice suits are complex matters that require legal representation with extensive experience to build a strong and successful case. The Miami law firm of Pita Weber Del Prado understands how difficult and overwhelming a medical injury can be, and is available and willing to guide you through the legal process. Contact us today for a free consultation.
Resources:
leg.state.fl.us/Statutes/index.cfm?App_mode=Display_Statute&Search_String=&URL=0000-0099/0095/Sections/0095.11.html
leg.state.fl.us/Statutes/index.cfm?App_mode=Display_Statute&Search_String=&URL=0700-0799/0766/Sections/0766.102.html