What to Do if You Were a Victim of Medical Malpractice in Florida?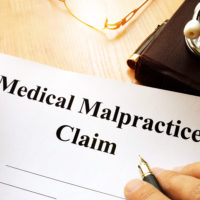 Medical professionals are held to a higher standard of care in Florida. Unfortunately, medical errors do happen, and patients can be hurt because of negligence on the part of doctors. Finding out that you became a victim of medical malpractice is never easy.
However, if you have reason to believe that your doctor made a mistake while providing medical care, you must speak with a Miami medical malpractice attorney right away. If you have not contacted a lawyer yet, take the following steps to preserve your legal rights.
Steps to Take if You Were a Victim of Medical Malpractice
Get a second opinion. The first thing you should do is find another doctor to correct the medical error. You do not want to continue receiving treatment from the doctor whose negligence or carelessness caused your injury.
Obtain a copy of your medical records. If you believe that you were a victim of medical malpractice, you must request a copy of your medical records. Do not hesitate to do this right away because your records could be tampered with.
Keep a journal. Start keeping a journal where you write down everything you experience following the medical error. You could forget things over time, which is why it is essential to keep a journal and describe what happened before the doctor committed medical malpractice and how their mistake affected various aspects of your life.
Talk to a medical malpractice attorney. If you wish to get compensated for your damages and losses caused by medical malpractice, it is vital to act quickly. You need to consult with a lawyer to determine whether you have a valid medical malpractice claim or not.
How Long Do You Have to File a Medical Malpractice Claim in Florida?
Under the Florida Statutes Section 95.11, you must file a medical malpractice claim within two years from the date on which malpractice occurred or from the date the victim discovered or should have discovered the injury caused by the doctor's negligence.
Failure to file a lawsuit within the statute of limitations deadline will result in the loss of your right to file a claim.
How Long Does It Take to Settle a Medical Malpractice Case?
Typically, medical malpractice cases take a long time to settle. The more complicated the case, the longer it will take you to settle it. There are a variety of factors that affect how long it will take to resolve a medical malpractice claim in Florida, including but not limited to:
The severity of your injury caused by malpractice
How long it takes to find qualified medical experts
Whether or not the defendant admits fault
The defendant's willingness to negotiate a fair settlement
The availability of all relevant documents during the discovery process
You have a right to file a medical malpractice lawsuit against the negligent doctor if the healthcare provider breached the applicable standard of care. You should speak with a Miami medical malpractice lawyer to help you prove that your doctor deviated from the accepted standards of care. Contact our attorneys at Pita Weber Del Prado to receive a consultation about your case.
https://www.pwdlawfirm.com/auto-accidents/3-types-of-car-accident-injuries-that-are-more-likely-to-be-misdiagnosed/