What You Need To Prove In A Medical Malpractice Claim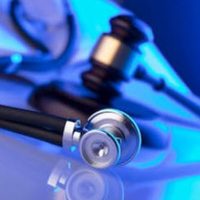 Doctors are not perfect. They may downplay or overlook symptoms of potentially serious medical conditions or make mistakes in reading test results and recommending treatments. These situations, while frustrating for the patient, are not always the result of medical malpractice. Our Miami medical malpractice lawyer explains more about these cases, which are among the most challenging, and when patients may be entitled to compensation in a claim.
What Is Medical Malpractice In Florida?
Insurance problems and complex issues within the healthcare industry, including staff shortages, make it harder for patients to get the care they need. Unfortunately, many have had the experience of being rushed through appointments, having symptoms downplayed, or having the results of diagnostic tests overlooked. When does this rise to the level of medical practice in Florida?
Under the Florida Statutes, medical malpractice is defined as actions on the part of a health care provider that represents a significant breach of care and fails to meet the prevailing professional standard. This includes:
They neglect to take the same types of actions considered reasonable by other healthcare professionals who share a similar level of education, skill, and experience;
They fail to take precautions considered reasonable within the medical community to protect patients from harm and potentially adverse effects.
Common examples of medical malpractice include misdiagnosis, surgical errors, medication mistakes, and general negligence in treating patients.
Proving Medical Malpractice In Miami
In a nutshell, medical malpractice occurs as a result of negligence in providing reasonable patient care. If you are the victim of medical malpractice in Miami, you have the right to hold doctors, nurses, surgeons, health aides, hospital administrators, or others accountable. A medical malpractice claim, filed through the Miami-Dade County Court, can entitle you to significant amounts of compensation, helping to make up for some of the losses you and your loved ones suffered as a result.
However, this type of claim is among the most challenging. In order to be successful in a Miami medical malpractice cases, you will need to gather evidence that proves the following:
That a provider-patient relationship existed. This involves gathering medical records and statements from others involved showing a relationship existed between you and a medical provider.
That the provider's negligence was the direct cause of personal injuries: You must prove a provider's actions rise to the level of negligence and that you suffered harm as a direct result.
That you suffered specific losses as a result: This typically includes financial losses due to medical expenses and lost income, as well as your pain and suffering.
Discuss Your Case With Our Miami Medical Malpractice Lawyer
Medical malpractice is one of the most challenging types of claims. At Pita Weber Del Prado, we guide you in gathering the evidence needed to hold at-fault medical providers accountable. To discuss your case and how we can help you get the compensation you need to recover, call 305-670-2889 or contact our Miami medical malpractice lawyer online to schedule a consultation.
Sources:
leg.state.fl.us/statutes/index.cfm?App_mode=Display_Statute&Search_String=&URL=0700-0799/0766/Sections/0766.102.html
miami-dadeclerk.com/ocs/