Motorcycle Accidents In Miami More Common During Winter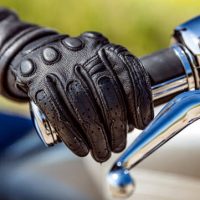 Cooler temperatures throughout the winter months make riding a motorcycle pleasant at this time of year. However, whether you rely on it as your primary form of transportation or simply as a hobby, be aware of the risks. Motorcycle accidents in Miami are common at this time of year. Find out why and ways to reduce your risks.
Common Causes of Motorcycle Accidents In Miami During Winter
According to the Florida Department of Highway Safety And Motor Vehicles (FLHSMV), an average of more than 1,000 motorcycle accidents in Miami-Dade County happen each year. With little to protect them in collisions, personal injuries bikers suffer have the potential to be severe.
Unfortunately, while this time of year provides cooler temperatures for bikers, it also poses certain risks. Motorcycle accidents in Miami are more likely to happen during the winter months. Common causes include:
Increased traffic: Between holiday shoppers and snowbirds from other states, roads in and around Miami can get very congested at this time of year. Increases in traffic increase motorcycle accident risks.
Wet weather: Rain, wind, and fog during the winter months make roads in Miami more treacherous for bikers. Increased stopping time and the potential for skidding and losing control of your motorcycle are serious concerns.
Increased darkness: Motorcycle accidents are generally more likely to happen at night. With the sun setting around 5:30 p.m. each evening, decreased visibility is a significant problem and puts local bikers at risk.
Increased alcohol use: Alcohol plays a major role in many holiday celebrations. Unfortunately, this makes drunk driving-related motorcycle accidents more likely to happen during the winter months.
How To Reduce Miami Motorcycle Accident Risks This Winter
In general, the National Institutes of Health (NIH) reports that motorcycle accidents typically decrease during winter. This holds true in northern states, where snow makes riding a motorcycle not feasible. However, in Miami and across Florida, winter is one of the most popular times of year for motorcycle enthusiasts.
To protect yourself throughout the winter season and reduce the chances of motorcycle accidents in Miami, be aware of the risks and take some simple precautions:
Go slow: Particularly in heavy traffic and adverse weather conditions, reduce your speed.
Give other drivers plenty of space: Avoid tailgating and other aggressive behaviors that increase motorcycle accident risks.
Pay attention: Avoid distractions, keep your eyes on the road, and remain alert to what is going on around you at all times.
Avoid alcohol use: If you intend on having any amount to drink, do not get on your bike. Also, be aware that when driving at night or on weekends, you are more likely to encounter drunk drivers on the road.
Reach Out To Our Miami Motorcycle Accident Lawyer
When motorcycle accidents in Miami happen, Pita Weber Del Prado helps victims and their families get the compensation they are entitled to in a claim. To get our Miami motorcycle accident lawyer on your side, call 305-670-2889 or contact us online to schedule a consultation today.
Sources:
flhsmv.gov/pdf/crashreports/crash_facts_2020.pdf
ncbi.nlm.nih.gov/pmc/articles/PMC5316137/