Scooters, Scooters Everywhere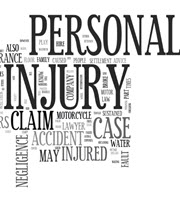 As with all things technology, these days, the introduction of new products is constant. While the first computer took years to develop, once personal computers hit the market, the public has been inundated with newer and newer versions on a more frequent basis. Similarly, the development of electric scooters is seeing the same pattern. Almost overnight, these two-wheeled personal transportation vehicles appeared on the streets, and sidewalks, of cities across the nation, and started posing the danger of an accident and injury to passersby. Immediately, pedestrians have had to adjust their walking to ensure that they do not come into contact with these vehicles, which can, in some cases, approach 20 miles per hour. With the operation of any vehicle, there is some risk, and a scooter is no exception. Retaining the service of an experienced personal injury attorney can help ensure that any injuries suffered from an accident involving a scooter are fully compensated by the party at fault. Recently, Miami began the process of reintroducing scooters to its streets and sidewalks after imposing a ban on them in June. Reintroduction, of course, reintroduces the risks involved with not only operating the scooters, but also being a pedestrian in close proximity to them. A discussion of the legal grounds to sue in the event of a scooter accident, typical causes of scooter accidents, and the injuries that can result, will follow below.
Negligence
As with most personal injury claims, the legal theory at play is negligence. Generally, when in a vehicle on a sidewalk or a street, one must operate his/her vehicle with not only his/her safety in mind, but also the safety of those around him/her. The degree of safety is known as a standard of care, and when an operator does not act according to this standard of care, he/she may be liable for any damages caused as a result. Thus, in order to be successful in a personal injury action, an injured plaintiff must prove that the defendant (typically, the operator of the scooter, but may also include the operator of a vehicle that cuts in front of a scooter) not only breached this standard of care, but that this breach was a proximate cause of any damages suffered by the plaintiff. This second clause is just as key as the first clause – if an injury was not proximately caused by the defendant's breach of his/her standard of care, the plaintiff may not recover damages from that defendant.
Causes and Injuries of Scooter Accidents
The most common, and unfortunately the most fatal, of scooter accidents are head-on collisions. Additionally, the following are other common causes of scooter accidents:
When an operator makes a left-hand turn;
Lane splitting (either riding multiple scooters abreast, or weaving between two lanes of traffic);
Speeding;
Operating a scooter under the influence of drugs or alcohol;
Road conditions, such as potholes or uneven pavement; and
Debris in the road.
When a scooter accident does happen, in some cases, serious injuries do occur, such as the following:
Head, neck, or brain injuries;
Back injuries;
Nerve damage or spinal cord injuries;
Loss of body parts, such as hands and feet;
Paralysis as a result of the accident; and
Death.
Seek Legal Advice
If you were injured in an accident involving a scooter, contact the attorneys at Pita Weber Del Prado as soon as possible. Even though scooters are a new phenomenon to this nation's streets and sidewalks, the attorneys at Pita Weber Del Prado have extensive experience in personal injury law, and our skill will help us review the facts of your case, and determine whether a claim for personal injury is viable. Contact our Miami office today for a free initial consultation.
Resources:
miamiherald.com/news/business/technology/article218345260.html