Six Ways Negligent Security In Miami Can Put You At Risk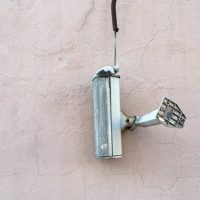 Crime is a serious concern for Miami residents. Acts of violence can cause serious personal injuries and take long years to fully recover from. For property owners, it is important to take precautions to protect the safety of the general public, residents of the property, and invited guests.  When they fail to do so, they can be held legally liable for negligent security. Our Miami negligent security lawyer explains six common ways it occurs and some of the places it is most likely to happen.
Places Where Negligent Security In Miami Occurs
It may come as a surprise to many Miami residents that, compared to similarly-sized places, the city is relatively safe. According to a U.S. News and World Report, the violent crime rate in our area is roughly 200 per 100,000 people, significantly lower than in cities such as Chicago (252) or Dallas (366.5).
However, despite the successful efforts of public officials in lowering the city's crime rate, most residents know at least someone who was a victim of a violent crime. Whether you live here, commute for work, or visit on weekends or vacations, police repeatedly urge the public to use caution.
Unfortunately, violent incidents often happen as a result of negligent security, in which property owners and managers fail to take reasonable safety precautions. Common places where negligent security is likely to occur include:
Apartment and condominium complexes;
Hotels and resorts;
Nightclubs or other event venues;
Bars and restaurants;
Shopping plazas;
Banks and other office buildings;
Hospitals and other medical facilities;
Gas stations and ATMs.
Six Examples of Negligent Security
Negligent security means taking actions that put visitors or residents of a property at risk or failing to take reasonable precautions that could have otherwise prevented personal injuries from happening. The following are six common examples of negligent security in Miami:
Lack of proper lighting, particularly in hallways, stairwells, and areas surrounding the property;
Lack of security personnel, which should be stationed at the door and throughout the property;
Lack of secure fences or other restrictions, which allow criminals easy access to the premises;
Lack of security alarms or other systems, such as security cameras;
Broken doors or locks, one of the biggest hazards and most easily fixed;
Failure to warn residents or visitors of hazards, such as an increase in criminal activity or recent crimes in the area.
When you suffer serious personal injuries as a result of negligent security, you are entitled under the Florida Statutes to hold the property owner accountable. They can be held liable for medical expenses, lost wages, your pain and suffering, and other losses you experience as a result.
Get Our Miami Negligent Security Lawyer On Your Side
At Pita Weber Del Prado, we have extensive experience handling negligent security claims and can help you hold those at fault accountable. To get our legal team on your side, call 305-670-2889 or contact our office online and request a consultation with our Miami negligent security lawyer today.
Source:
realestate.usnews.com/places/florida/miami/crime
flsenate.gov/Laws/Statutes/2012/Chapter768/All