Arbitration and Nursing Home Abuse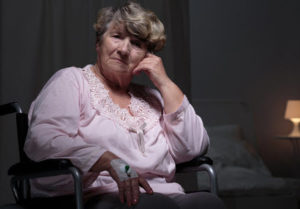 Placing a loved one in a nursing home brings about a mixed range of emotions. On the one hand, there is relief a facility was found with room and standards that appear adequate to properly care for the family member. But, on the flip side, there is sadness that such a step was necessary as it signals the person is very ill and likely nearing the end of his/her life. The admissions process is especially painful, and may result in the resident and/or family members consenting to any condition demanded by the facility. This can create complicated problems if the resident later experiences nursing home abuse, and the family wishes to sue for personal injury. The problem lies with the fact that many nursing home contracts include arbitration clauses. These clauses require all disputes be decided by an arbitrator and not a judge or jury. Arbitrators typically award much less compensation than a jury would, and their decisions are binding and difficult to appeal. A recent decision by the Florida Supreme Court will make it harder for nursing homes to enforce arbitration clauses, but it does not prohibit the practice.
Florida Supreme Court Decision
This lawsuit was initiated when an elderly nursing home resident lost an eye due to neglect. When the man was admitted to the home two years earlier, he was mentally incompetent, but his son stated he was the representative, although he lacked a power of lawyer. Thus, the son did not obtain his father's consent when he signed the admission contract. The court held that the nursing home could not enforce the arbitration clause against a man who did not agree to the contract, and noted the facility should have insisted the man be adjudicated mentally incompetent and a guardian appointed in order to legally bind him and his heirs.
This decision is important because many nursing home residents are incapacitated to some degree when they enter a facility, and consequently, cannot provide informed consent. They should not be bound to contracts unless the person signing on their behalf has specific legal authority to do so. This is especially important in relation to arbitration clauses since they effectively cut off access to lawsuit in favor a private, more limited resolution forum.
Resident Grievance Procedures
When residents enter any nursing facility in this state, they have the right to advocate for improvements in resident care, and if there is a complaint, the law requires all nursing homes to operate a grievance procedure to hear resident criticism. If the grievance procedure is accessed by a resident, and abuse occurs after the facility knows of a problem, this information can be used to prove liability at a trial. At a minimum, the nursing home must provide:
explanations of how to initiate a grievance;
who to contact to file a grievance;
a description of how the process works;
assistance to residents who need help filing a complaint; and
a response to grievance within a reasonable time.
This procedure is supposed to give residents a voice in their own treatment, but if this process is insufficient or fails, and someone is abused or injured as a result, filing a personal injury lawsuit for negligence may be the best option to prevent injury to someone else.
Consult a Personal Injury Lawyer
If you or a loved one was abused or injured at the hands of a nursing home, talk to a personal injury lawyer that focuses on nursing home abuse to learn your options. Nursing homes have a duty to protect residents from injury, and if this duty is breached, they could be liable. The Miami law firm of Pita Weber Del Prado understands the betrayal a family feels when a loved one is abused, and will fight to hold the nursing home accountable. Contact us for a free consultation.
Resource:
miamiherald.com/news/local/community/miami-dade/article103464577.html