How To Report Abuse In A Florida Nursing Home?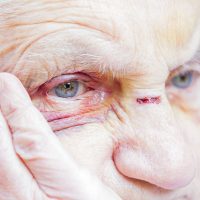 Unfortunately, abuse in nursing homes is not an uncommon occurrence in Florida and other states. However, a large percentage of incidents involving abuse and neglect in long-term care facilities are never reported for two primary reasons:
Victims of abuse do not have the mental or physical capacity to report the abuse; or
Abused residents fear retaliation.
For this reason, family members of nursing home residents should take proactive steps if they suspect that their loved ones have been abused or neglected by the facility's staff members. Do not hesitate to contact a Miami nursing home abuse lawyer if you suspect that your family member has been abused physically, mentally, emotionally, or financially.
How Can You Report Abuse in a Nursing Home?
If you suspect that nursing home abuse has taken place, it is critical to follow these six steps to hold the facility responsible for the harm caused to your loved one.
Seek medical attention
If your loved one was physically abused, it would be a good idea to seek medical attention to diagnose the extent of the injury.
Call 911
The first step you should take if you suspect nursing home abuse is to call 911 to notify the authorities. If your allegations are serious, you should wait for the police to conduct an investigation and look for evidence of abuse or neglect.
Report nursing home abuse
Once you notify the police of the suspected abuse, you should submit a report to the facility's administration. Doing so will accomplish two things:
It will document that the incident occurred; and
It will put the facility on notice.
After receiving your report, the nursing home may suspend the staff member suspected of abuse or neglect while the investigation is ongoing.
Keep records of abuse
It is critical to keep all available evidence of nursing home abuse to build a strong claim against the facility. Evidence of abuse, including bruises, can disappear quickly, which is why you need to act quickly.
It is advisable to write down all available details about nursing home abuse, including:
The names of the staff members who abused the facility's resident
The date and time of abuse
The description of the harmed resident's injuries
Take photos
As mentioned earlier, evidence of abuse can disappear very quickly, which is why you need to take photos of your loved one's injuries to prove the type and severity of the injuries resulting from nursing home abuse.
Talk to an attorney
If your loved one has been abused in a nursing home, do not hesitate to speak with an attorney to discover your legal options and help you preserve your claim. Your attorney may advise you to file a complaint of abuse with the appropriate agency in Florida.
You need a knowledgeable nursing home abuse attorney to help you pursue the compensation to which you and your loved one are entitled. Schedule a case review by contacting Pita Weber Del Prado today. Call 305-670-2889.