How Unnecessary Treatments May Constitute Nursing Home Abuse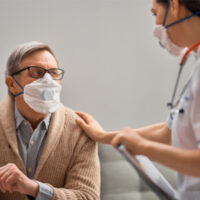 Nursing homes and other long-term care facilities billing the government for medically unnecessary services and procedures could not only result in fraud charges but may also constitute nursing home abuse.
A facility performing unnecessary treatments or prescribing medications of questionable benefit can harm the unsuspecting and vulnerable nursing home residents.
People who live in these facilities should receive highly effective medical treatment and deserve the highest quality of medical care. However, when a nursing home orders or provides unnecessary care, residents can become victims of abuse.
If you believe that your loved one has become a victim of abuse or neglect, speak with our Miami nursing home abuse attorneys at Pita Weber Del Prado.
What is an unnecessary treatment?
Performing unnecessary treatments may not only generate profits for a nursing home, but it can also lead to a resident's pain and suffering. Even if a medical treatment that was not necessary for improving the resident's condition may not involve direct harm, the resident may have to endure avoidable stress and pain. Also, it may delay their hospice care.
In the worst-case scenario, a nursing home offering unnecessary care may accelerate residents' decline or lead to death. Unfortunately, unnecessary treatments in nursing homes are not an uncommon phenomenon. Some of these facilities seek reimbursement from Medicare for more expensive services and procedures than required.
If you suspect that your parent or grandparent received unnecessary medical treatment at a nursing home, do not hesitate to consult with a lawyer to recognize signs of nursing home abuse and hold the facility accountable for their conduct.
Overbilling and billing for services not delivered
Also, nursing homes may overbill patients or Medicare for provided items or services. Overbilling a resident may result in them being unable to afford nursing home care and medical treatment in the long run.
In some cases, the facility may even bill residents for medical services but never actually deliver them. If the procedure was necessary for improving the resident's condition, failure to perform the treatment can put the resident's health at risk.
How to identify signs of overtreatment or overbilling?
Overtreatment occurs when a nursing home provides its residents with services or procedures of little to no benefit. In some cases, those procedures may cause harm.
Nursing home residents or their caregivers/family members must take a proactive role in the medical care provided to the resident by questioning if the prescribed procedure or service:
Is truly necessary for the resident's condition
Has the potential to improve the resident's condition or achieve any clinical benefit to the patient
Has little to no risks or side effects
If your loved one has received unnecessary treatments or medical care during their stay in a nursing home, you should speak with an attorney. Unnecessary treatment could result in stress or even physical or financial harm, which is why you may be able to sue the facility for nursing home abuse.
Schedule a consultation with our nursing home abuse lawyer at Pita Weber Del Prado to discuss your situation.
https://www.pwdlawfirm.com/personal-injury/can-i-file-a-car-accident-claim-if-im-an-illegal-immigrant-in-florida/