Lack of Oversight in Nursing Home Neglect Cases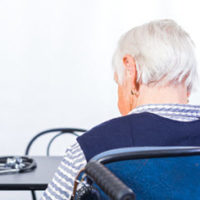 Nursing home residents often have to rely on others for basic needs. Fortunately, many nursing homes realize this and do what they can to ensure the emotional and physical well-being of their residents. However, some do not, and, in fact, neglect their residents, allowing them to suffer injury and death. If this occurs, retaining the services of an attorney experienced in nursing home abuse may be necessary to ensure that the resident, and possibly, his/her family, obtain compensation for the injuries. Recently, an article detailing the unfortunate occurrence of nursing homes escaping government consequences for actions that led to the death or injury of their residents. It should be noted, however, that government consequences are mutually exclusive from personal injury lawsuits, and a discussion of nursing home abuse laws, as well as signs of nursing home neglect, especially in light of the government not holding nursing homes responsible, will follow below.
Nursing Home Abuse
Although the process for initiating a nursing home abuse matter is complex, and retaining the services of an experienced nursing home abuse attorney can be crucial, pursuing nursing home abuse is something that should be done, and done aggressively. Legally, nursing home abuse is pursued as a negligence action, which means that, in order to be successful, a plaintiff must prove the following:
The nursing home employee owed a duty to keep the resident safe;
The employee failed to uphold this duty;
The resident sustained loss, injury, death, or damage; and
The failure to uphold the duty was the cause of the loss, injury, death, or damage to the resident.
Signs of Neglect
While many may assume nursing home abuse is the result of physical abuse by nursing home employee, neglect of a resident is also considered nursing home abuse. Unfortunately, as neglect is the result of an inaction, it is not always clear to see. Consequently, families need to be aware of the following signs of nursing home neglect:
Bedsores;
Falls, and any injuries, such as broken bones;
The failure to feed or provide proper nutrition;
The failure to hydrate;
Sexual assault;
Physical assault; and
Financial exploitation.
It is important, also, to realize that the attention a resident receives when a visitor is present may be misleading. Obviously, to avoid an appearance of impropriety, nursing home staff will be on their best behavior when a family member visits a resident, and any neglect that occurs would take place when the family member is long gone. Thus, it is important to keep an eye out for these above signs. If discovered, nursing home neglect should be treated as an emergency. Nursing home neglect can cause a resident's health to decline quickly, irreversibly, and may lead to death. And, finally, in light of the article cited at the beginning of this post, neither a resident nor a family member can rely upon the government to ensure that neglect is not occurring; rather, the family and resident must take it upon themselves to ensure that such neglect does not happen, not only for the family member, but for all other residents of the nursing home.
Seek Legal Advice
If you or a loved one suffered an injury while resident at a nursing home, and feel that the nursing home neglected to treat the injury, or allowed it to fester, contact the experienced personal injury attorneys at Pita Weber Del Prado as soon as possible. The attorneys at our office have years of experience in nursing home abuse, which, as discussed above, includes neglect on the part of the nursing home staff. We will work with you and/or your loved one to plan a strategy for receiving the compensation you deserve. Contact our Miami office today for a free initial consultation.
Resource:
naplesnews.com/in-depth/news/special-reports/2018/12/12/florida-nursing-homes-escape-penalty-despite-staff-causing-patient-deaths/1892783002/