Overmedication Is Nursing Home Abuse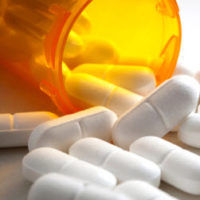 As people age and start to experience the physical and mental breakdowns that often come with a long life, medical science tries to make this process easier through the use of medications designed to lessen unpleasant symptoms. Nursing homes, being facilities that care for people with significant psychological and physical ailments, dispense a wide variety of medications to residents on a daily basis. Medications necessary to maintain a resident's health and comfort are entirely permissible and justified, but overmedicating a resident to make him/her compliant, and thus more easy to manage, is a form of nursing home abuse. No one should be subjected to abuse, and victims of abuse and neglect in the nursing home setting may be entitled to compensation for their suffering. A recent report by Human Rights Watch found that while a decline in the use of antipsychotic medication among nursing home residents has emerged over the past 6 years, its use is still impermissibly high, and advocates for seniors want to see these medications phased out. A discussion of the signs of overmedication, the possible negative effects, and legal options a victim may have, will follow below.
Signs and Effects of Overmedication
Overmedication can be accidental, due to poor recordkeeping or understaffing of caregivers, but it can also be a deliberate method of keeping a resident sedated so staff can direct their attention elsewhere. Since physically restraining patients is harder to hide, and can cause more obvious injury, overmedication is used as a form of chemical restraint. Obviously, intentional overmedication is not acceptable, and brings many dangerous and even lethal consequences for the victim. Overmedication can cause emotional conditions and physical ailments, not to mention increasing the likelihood of death among those with dementia. Further, long-term overmedication can lead to heart attack or stroke, or injury when a resident acts erratically or wanders away. Some common signs of overmedication include:
sudden lethargy;
changes in activity levels;
changes in personality;
agitation; and
reclusive tendencies, even around family and friends.
Family members should stay alert for these signs, and ask for copies of the loved one's medication order sheet if concerns arise. Ideally, someone is present when medication is dispensed to see if the dosage matches the doctor's orders, though there is no way to know for sure if the proper directions are followed when no one is around. Suspicions should be raised with administrators, and perhaps a nursing home abuse attorney consulted, if it appears the loved one is suffering.
Legal Options
Depending upon the situation, an injured resident and his/her family could have a few options to pursue legal action and demand compensation. Negligent supervision and negligent hiring are the two claims frequently applicable to overmedication cases. Negligent supervision occurs when the nursing home facility fails to properly supervise staff, and this carelessness allows caregivers to overmedicate with impunity. This situation could also relate to a failure to appropriately train staff on medication protocol, so overmedication is inadvertent but still unacceptable. Finally, negligent hiring happens when a facility fails to run the proper background checks on new hires that would show past criminal activity and lawsuits. If a nursing home has noticed a potential employee could pose a risk to the safety and well-being of residents and the person is still hired, it could be liability if an injury later occurs.
Seek Legal Advice
Nursing home residents need quality care and support, not abuse and neglect. If you or a loved suffered an injury while in a nursing home, talk to the Miami attorneys at the office of Pita Weber Del Prado. Let us take on these companies that often try to intimidate injured parties, and get the compensation you deserve. Contact us today for a free consultation.
Resource:
thedailybeast.com/study-antipsychotics-on-decline-in-nursing-homes-but-abuse-remains