Proposed Revision to Florida Constitution Would Preserve Rights of Nursing Home Residents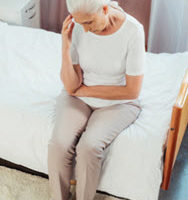 Entering a nursing home unavoidably requires the resident to cede many rights to administrators and staff, but that does not mean they ever consent to abuse or neglect. Nursing home facilities are tasked with caring for those who can no longer do so, and Florida law expressly grants them a number of rights to ensure they receive appropriate care and are given a real opportunity to engage in decisions that affect them. When these rights are violated or other instances of negligence result in nursing home abuse, an injured resident normally has the right to seek relief and compensation through the court system. However, residents are often forced to give up this right to sue as part of the agreement they signed when they entered the facility. Instead, such residents must agree to enter arbitration to resolve a dispute, a process that usually favors the nursing home and brings much lower compensation amounts. Further, residents and their families rarely realize they are surrendering the ability to sue when they sign a contract with a nursing home, and only discover the existence of this contractual provision when someone suffers an injury. Arbitration clauses can be overcome, allowing an injured party to sue, but not agreeing to the provision is the better option. A discussion of the possible impact of the proposed revisions to the Florida Constitution related to the rights of nursing home residents will follow below.
Proposed Revisions
When someone enters a nursing home, there is no way to know the level of care he/she will receive. Additionally, residents and their families are typically handed a substantial stack of documents to review and sign, and may not truly understand what they are agreeing to follow, or they may feel pressured to sign because immediate care is needed. In an effort to give residents a more definitive right to safe and adequate care, especially in light of the numerous deaths after Hurricane Irma, the Florida Constitution Revision Committee is currently considering the addition of a bill of rights for nursing home residents. Broadly, the bills of rights would outline what constitutes courteous, fair and dignified treatment of nursing home residents, and specifically includes:
healthcare and treatment that puts the needs and best interests of the resident first;
providing a safe, clean and homelike environment that includes taking precautions to protect against natural disasters and weather-related events;
the right to pursue a lawsuit to recover for injuries from abuse, neglect, negligence or violations of the law;
the right to hold all responsible parties, including owners/operators, accountable for harm; and
ensuring facilities have adequate financial resources or liability insurance to compensate injured residents.
In addition, the revisions would prohibit nursing homes from requiring residents and their families to waive these rights as a condition of admittance, though voluntary waivers are still permissible.
What They Could Mean for Nursing Home Residents
The goal of the revisions is to secure better care for all nursing home residents by granting a stronger statement of rights than those provided under current state law. Placing this bill of rights in the state constitution would put more onus on the nursing home facility to provide sufficient and acceptable care since courts are more likely to interpret them in favor of the party being protected. Further, by specifically including the right to sue, nursing homes could be required to provide more meaningful explanations about and opportunities to decline arbitration clauses. Nevertheless, instead of solely relying on nursing homes to provide fair terms to govern the care of a loved one, an attorney should be consulted prior to admission, so families know exactly what to expect from the facility, and how to enforce their rights.
Speak with a Florida Nursing Home Abuse Attorney
Nursing home abuse should never happen, but if this unfortunate harm does occur, you need representation from a strong advocate to enforce your rights. The attorneys at the Miami law firm of Pita Weber Del Prado understand the devastation and trauma these incidents cause, and will fight to get you the compensation you deserve. Contact us for a free consultation.
Resource:
flcrc.gov/Proposals/Commissioner/2017/0088/ProposalText/c1/PDF