Screening Residents for Potential Danger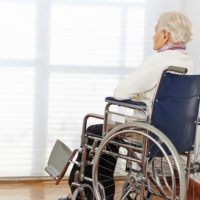 Picking the right nursing home to care for a loved one, a place he/she may live, potentially, for years, involves considering a lot of factors. Usually, families must make some compromises when settling on a facility, and to some extent, the family must put their trust and faith in the nursing home staff and administrators to create a safe and healthy environment. Many issues and situations within the nursing home environment can lead to abuse, but one matter that is hard for residents and families to predict or even know is the propensity of other residents for violence, and the likelihood they would cause harm. Families and residents have no control over the other people a nursing home agrees to house and provide medical care. Thus, they must rely on the nursing home to monitor interactions between residents, and more importantly, screen residents prior to admission to see if they would pose a risk to others. Florida nursing homes have, unfortunately, appeared in the news over the past several months for a number of concerning reasons. Most recently, a Florida assisted living facility was shuttered after a resident beat another for period of two minutes, leading to hospitalization for bruising and swelling to the face and hip pain. Further, during the attack, no staff member was present or monitoring the area via surveillance cameras for problems. A discussion of a nursing home's responsibility to protect residents from one another, and steps they should take to identify and contain residents capable of violence, will follow below.
Nursing Home's Responsibility to Protect Residents
While no one living in a nursing home should ever fear, let alone suffer, abuse, it does happen, and someone needs to be held accountable, not only to provide just compensation to the victim, but also to deter future incidents. When one resident attacks and injures another, assigning blame and liability is a bit more complicated. Certainly, the resident who caused the harm should be responsible for compensating the victim, and should also be reported for a criminal act. However, the nursing home is also potentially secondarily liable for injury because its negligence likely allowed the opportunity for the violence to arise. Administrators have a general legal duty to protect the health and safety of their residents at all times, which means investigating all reports of alleged abuse and putting measures in place so residents are never left alone for extended periods of time. However, a nursing home will not be held responsible for aberrant acts of violence they had no way to predict. However, responsibility does attach if the nursing home knew about the possibility of violence and did not take steps to protect staff and other residents.
Protocol Facilities Should Use to Contain Violence
Nursing homes are required to report all incidents of patient injuries to federal and state authorities, but nursing homes, like the one referenced in the news article above, do not always adhere to these rules for fear of exposing themselves to civil liability and regulatory fines. If facilities would put the proper checks in place once a resident is identified as potentially dangerous, many of these tragic incidents would not occur. As a basic safeguard, all nursing homes should perform criminal background checks on residents to see if there is a pattern of violence. Further, staff should be on the lookout for behavior or words that indicate a desire to harm others, especially among new residents. Once a resident's tendencies become known, he/she should be kept away from vulnerable residents, but if ongoing issues exist, constant monitoring and efforts to move the resident to another facility for safety's sake should be the next steps.
Get Help
Nursing homes are supposed to be places where the elderly can receive the medical attention they need to live out their last years in as much comfort as possible. When abuse happens instead, the facility needs to be held accountable, and compensation paid for the suffering endured. The attorneys at the Miami law firm of Pita Weber Del Prado understand the deep betrayal this harm causes, and will fight to hold the nursing home responsible. Contact us for a free consultation.
Resource:
cnn.com/2017/12/28/health/retirement-home-neglect-florida/index.html