3 Most Common Causes of Airplane Accidents in Florida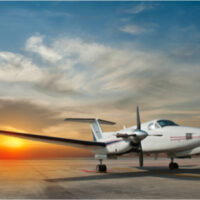 Although plane crashes are rare, they tend to result in devastating consequences. Often, aviation accidents lead to severe injuries and deaths. Regardless of whether an aviation accident involved a helicopter or airplane, personal or commercial aircraft, the flight's passengers and crew members are likely to become injured or die.
As reported by WPLG Local 10, investigators were still trying to determine the cause of a fiery, fatal aviation accident in Miramar, Florida, in May 2020. A 25-year-old student pilot died in the crash, while a flight instructor sustained a serious injury. The Federal Aviation Administration conducted its initial post-accident examination of the engines and the airframe and found no "preimpact failure or malfunctions."
3 Causes of Plane Accidents in Florida
While causes of airplane accidents vary greatly, the most common ones can be broken down into three categories:
Pilot error
Mechanical issues or defects
Maintenance issues
Pilot Error
While commercial airplane accidents are rather rare compared to other forms of travel (e.g., car crashes or even boat accidents), crashes involving private aircraft are more likely to occur.
Unfortunately, pilots operating personal planes are not as experienced and skilled as pilots flying commercial airplanes, mainly because most commercial pilots have more experience and undergo rigorous training.
A victim of an aviation accident can obtain compensation regardless of whether they were in a crash involving a commercial or private plane. If the pilot of the personal aircraft that crashed is someone you know, you should not feel bad about seeking compensation. Essentially, your personal injury claim is filed against their insurance policy, rather than directly against them.
If the airplane accident was caused by a pilot error and the pilot is employed by a company, you may be able to file a claim against the pilot's employer. A company that employs a pilot can be held vicariously liable for the pilot error if they were negligent in hiring, training, or supervising their employee.
Mechanical Issues or Defects
A large percentage of aviation crashes are caused by mechanical issues or plane defects. Typically, there are two types of mechanical issues or defects in airplanes:
Aircraft with a design defect; or
Aircraft with a manufacturing defect.
When a plane is defectively designed, it is likely to end up in an aviation accident even if no pilot error contributed to the crash. When an airplane has a manufacturing defect, it means the manufacturer made an error in the manufacturing process (e.g., improperly assembled parts or missing a critical component).
If either of these mechanical issues caused your plane crash in Miami or other parts of Florida, you might be entitled to compensation via a product liability claim. Typically, a product liability lawsuit is filed against the manufacturer of the plane's defective part or equipment or the designer of the aircraft.
Maintenance Issues
Improper maintenance is also a common cause of plane accidents in Florida and other states. Failure to properly maintain aircraft is a common problem when operating private planes, and less common in commercial airplanes.
Examples of maintenance issues include:
The owner of a plane fails to conduct regular inspection or maintenance;
A plane mechanic is not careful when inspecting the aircraft; or
A mechanic is negligent when making repairs.
Typically, the airline or charter company can be held accountable for any maintenance issues. Speak with our plane accident attorneys in Miami to determine liability in your airplane crash. Contact our Miami plane accident lawyers at Pita Weber Del Prado to discuss your case. Call at 305-670-2889 for a case review.
Resource:
local10.com/news/local/2020/05/29/ntsb-report-details-what-happened-in-miramar-plan-crash/
https://www.pwdlawfirm.com/boating-accidents/types-of-boat-accidents-in-miami-florida-that-lead-to-personal-injury-claims/