Aching Back? Find Out More About One Of The Most Common Types Of Personal Injuries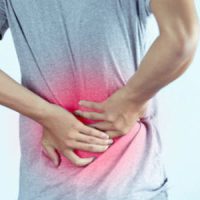 Back pain is something that many people suffer from. It is one of the most common types of personal injuries and, unfortunately, one of the most likely to cause long-term disabilities. Find out more about back injuries, ways they happen, and how to get compensation in a claim.
Common Types And Causes of Back Injuries 
Have problems with back pain? You are not alone. According to the Centers for Disease Control and Prevention (CDC), roughly three out of every five adults experience regular pain and discomfort either in their upper back, middle back, or lower back region.
Genetics can predispose you to suffer back issues and your job, taking care of your home, or engaging in different recreational activities may increase risks. Degenerative disc diseases and other medical conditions may also be responsible. However, one of the leading causes of back pain is personal injuries. Fractured vertebrae, ruptured discs, pinched nerves, damage to the spinal cord or column, and strains of muscles, tendons, or ligaments are all common. These frequently happen as a result of the following:
Car accidents;
Bicycle accidents;
Pedestrian accidents;
Boat accidents;
Truck accidents;
Slip and fall accidents;
Construction site accidents.
How To Get Compensation For Back Injuries
When the above or any type of accident happens, it is important to report it immediately either to police, property owners, or onsite security. Seek medical attention right away as well, regardless of your symptoms. While some back injuries are immediately obvious, the full effect of others can take days or even weeks to appear.
The Mayo Clinic advises undergoing testing, which may include x-rays, magnetic resonance imaging (MRI) and computed tomography (CT) scans, to identify the causes of your back pain. Unfortunately, in addition to being one of the most common and painful conditions, back injuries are also among the hardest to diagnose. Keep records regarding doctor visits, testing, medications, and any treatments you undergo. Keep a journal detailing impacts you suffer at home and on the job as well. This can play an important role in filing a claim.
When back injuries occur due to the reckless actions of others, you have the right to hold them accountable either through insurance policies they have in place or through a personal injury lawsuit. Compensation you may be entitled to for back injuries includes:
Current and future medical costs, including physical rehabilitation, chiropractic care, and other treatments;
Current lost wages and future losses in earnings due to long-term disabilities;
Pain, suffering, and loss of enjoyment in life due to being unable to engage in your usual hobbies and activities.
Our Miami Personal Injury Lawyers Are Here To Help 
When an accident leaves you suffering painful back injuries, you can count on Pita Weber Del Prado to help you get the compensation you are entitled to. Call 305-670-2889 or contact our Miami personal injury lawyers online and request a consultation to discuss your options in filing a claim.