Assistance to the Elderly, Inc.; Randy M. Weber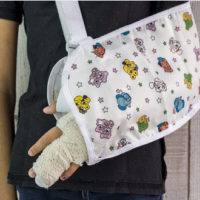 Randy M. Weber's high engagement in our Miami community includes his work as a dedicated member of the not-for-profit organization, Assistance to the Elderly (ATTE).  He currently serves on the board of this reputable organization and has been providing valuable legal advice and guidance for over 3 years. Additionally, he served as a distinguished Chairperson for 1 year.
Assistance to the Elderly, Inc. is a Miami-based 501(c)(3) nonprofit organization that provides services as well as care for adults of advanced age in our community. The vision and mission of this highly respected organization are to provide support to vulnerable older adults and ensure they have access to proper services as well as care.
Working with and for low-income older adults, ATTE invests a tremendous effort in helping these individuals sustain a meaningful and dignified life through safe supportive housing, quality services, community education, and advocacy.  ATTE provides inclusive support to individuals of all genders, races, religions, ethnicities, and sexual orientations.  This organization values the older adults in our community and provides them with dignity, respect, and compassion they deserve.
An upcoming event that ATTE is sponsoring is Carnival, Cuban Night for Alzheimers which will take place on Friday, November 22, 2019, at 7:00 p.m.  The event will be held at the Donna E. Shalala Student Center, of the University of Miami.
To learn more about the efforts of ATTE or to see what events this organization is involved in, please see their events and activities calendar.  If you would like to learn more about how to get involved by volunteering or donating, please take a look through their current opportunities and resources.
The Attorneys at Our Office Are Here to Help You
Pita Weber Del Prado is a Miami-based law firm with personal injury lawyers that focus on medical malpractice, commercial litigation, insurance disputes, and negligent security. Our firm offers legal counsel and representation for airplane, boat, truck, motorcycle, and car personal injuries.  Additionally, we represent those who have suffered from injuries from slip and falls, premises liability, product defects, nursing home abuse, construction accidents, as well as helping those who have suffered from a wrongful death. We are highly active in the local community and strongly believe in giving back through our many philanthropic efforts that include the good work with ATTE, the Special Olympics, and the Peru Project to name a few.
Our team has decades of experience representing local residents who have had to endure tragedy and pain at the hands of other negligent individuals.  We provide the support, guidance, and advocacy victims need to overcome traumatic events.  Our services are conveniently accessible to you on a contingency basis so you never pay a dime unless we obtain a settlement for you. This structure allows everyone from all backgrounds and financial abilities to attain effective legal counsel.
If you have been harmed in an accident, you have rights, and you deserve justice.  Do not hesitate to call Pita Weber Del Prado today at 305-670-2889 to schedule a free consultation with one of our compassionate Miami personal injury attorneys.
Resources:
atteinc.org/volunteer-with-us/
assistancetotheelderly.salsalabs.org/2019cubannight/index.html