Avoid Injuries in These 8 Common Accidents While Vacationing in Florida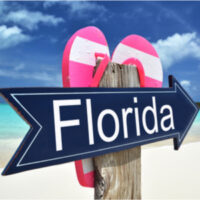 Being injured on vacation in Florida is never fun. Unfortunately, the risk of injuries is quite high due to the influx of visitors in the Sunshine State, which offers the all-year-round perfect sunny weather.
Visitors and tourists can get injured in a variety of accidents when vacationing. If your vacation in Miami or other parts of the Sunshine State was cut short due to your personal injury, contact an attorney to explore your legal options. After all, being injured while vacationing is bad. But not obtaining compensation for your vacation injury is even worse.
8 Common Accidents on Vacation in Florida
Some of the most common accidents in which visitors and tourists can sustain injuries in Florida include:
Amusement park injuries. While Florida's amusement parks are popular destinations among tourists, accidents can happen if the attractions or rides are defective or inadequately maintained.
Swimming pool accidents. Accidents can also occur in or near a swimming pool, especially if the owner negligently maintained the pool or did not adhere to safety standards.
Slip and fall accidents. Regardless of whether you slipped and fell and injured yourself at a hotel, bar, restaurant, swimming pool, or any other place, you may be able to recover damages if you can demonstrate negligence or carelessness on the part of the property owner.
Cruise ship accidents. Every year, hundreds of thousands of people from all across the world visit Florida to go on a cruise. Cruise lines have a duty to ensure that their passengers and workers are safe from the hazards that may cause serious injuries. Unfortunately, many cruise lines breach that duty.
Personal watercraft (PWC) and jet ski accidents. Miami is the top destination for Americans who enjoy riding personal watercraft and jet ski.
Car crashes. Since laws related to car accident claims vary from one state to another, you may not be familiar with Florida's laws to obtain compensation if you get injured in an auto collision while vacationing in the Sunshine State. Luckily, you can reach out to a local lawyer to handle your case.
Uber or Lyft accidents. Many tourists who go on vacation in Florida use ride-hailing apps Uber and Lyft to get around Miami or other cities. Unfortunately, a tourist may end up in an Uber or Lyft crash while traveling to their destination during a vacation.
Rental car collision. While many use ride-hailing services, others prefer to drive a rental car in Florida. Since an out-of-state visitor will be driving in unfamiliar places, accidents are bound to happen.
If you were injured in any of these accidents while vacationing in Florida, do not hesitate to talk to our Miami personal injury attorneys. Being injured while vacationing can ruin your vacation plans. However, you are most likely entitled to compensation even though you are not a resident of Florida. Contact our lawyers at Pita Weber Del Prado to help you pursue a claim. Call at 305-670-2889.
https://www.pwdlawfirm.com/personal-injury/can-you-sue-tiktok-for-your-childs-injury-caused-by-the-skullbreaker-challenge/