Can You Obtain Compensation for Your Fireworks-Related Injury in Florida?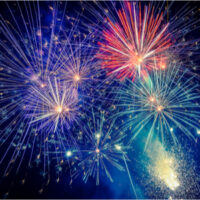 For many Floridians, especially small children, no holiday is complete without fireworks. Whether you are gathering with family or friends on New Year's Eve or the Fourth of July, fireworks can make celebrations even more fun and unforgettable.
Unfortunately, for some adults and children, launching fireworks is an unforgettable event because they end up becoming the victim of a fireworks accident. One such accident recently occurred in Titusville, Florida.
Floridian Boy Suffers Injury in a Fireworks Accident
As reported by News13, a 12-year-old boy suffered a "traumatic injury" when a 6-inch mortar blew up in his hand. The explosion reportedly severed the boy's finger and possibly caused more damage. The extent of his "traumatic" injuries is unclear.
The boy, 12, was setting off fireworks in the backyard of his Overlook Terrace home just before 4 p.m. when a dog grabbed the mortar and ran away with it. According to a police incident report, the mortar exploded in the boy's hand after he took it from the dog's mouth. His grandmother was inside the house when the incident happened.
How Common Are Fireworks-Related Injuries?
Unfortunately, fireworks accidents like this are not uncommon in Florida and other states. An estimated nearly 13,000 people get injured by fireworks each year, according to the Consumer Product Safety Commission.
Sparklers are considered the leading cause of fireworks-related injuries, as they account for 28% of all such accidents. Contrary to popular belief, the vast majority of fireworks accidents are caused by legal fireworks. Illegal fireworks account for only about 13% of such accidents, while small fireworks cause an estimated 33% of fireworks-related injuries.
Can You Recover Damages After a Fireworks Accident?
Luckily, victims of fireworks accidents may be entitled to compensation under Florida's personal injury law. The type of legal claim that you may pursue depends on how your fireworks-related injury occurred.
Typically, there are two types of claims that may arise after a fireworks accident:
A product liability claim against the fireworks manufacturer (if you were the one who set off the fireworks)
A legal claim against the individual who set off the fireworks
If the fireworks were (a) defective or faulty and (b) you used the product in a reasonably foreseeable way, you might be able to bring a product liability claim. In fact, you do not even have to prove how the fireworks manufacturer made an error when manufacturing the product as long as you can prove that it was defective or inherently dangerous.
Things get more complicated if the fireworks were imported from abroad, as you need to take special considerations when suing manufacturers outside the U.S. If you were injured after someone else set off the fireworks, you might be able to recover damages from the person responsible for your fireworks-related serious injury.
That, of course, if you can prove that the person launching fireworks was negligent or reckless with their actions. After a fireworks accident, our Miami product liability attorneys may be able to help recover medical bills, loss of income, diminished earning capacity, and other damages. Consult with our lawyers at Pita Weber Del Prado to determine the most appropriate legal theory of negligence in your fireworks accident. Call at 305-670-2889.
Resource:
mynews13.com/fl/orlando/news/2020/01/03/child-traumatic-injury-fireworks-incident-in-titusville
cpsc.gov/s3fs-public/Fireworks_Report_2018.pdf?5kZ4zdr9jPFyhPmeg3MoL35mGX8fB0s7
abcnews.go.com/Politics/sparklers-leading-fireworks-related-injuries-cpsc/story?id=56203951
https://www.pwdlawfirm.com/slip-and-fall-accidents/10-common-locations-for-slip-fall-accidents-in-miami/