Can Zoos Be Liable for Patron Injuries?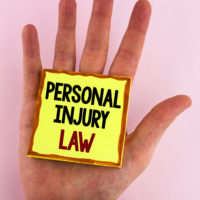 Taking a trip to the zoo can be a worthwhile experience for all involved. While children and adults are always intrigued at seeing exotic animals, children, naturally, take things a step further, reveling in the sheer enjoyment of what must be like a trip to an amusement park. In some cases, however, zoo visitors can let their curiosity get the better of them, and wander into areas in which they should not be. While some may believe the animals at the zoo are inappropriately caged, the enclosures are meant just as much to protect the public as they are to protect the animal. If these two come into contact with each other, there is a good chance that an injury will result, and, retaining the services of an experienced personal injury attorney can ensure that the costs associated with recovering from the injury is received. Recently, a Melbourne toddler ended up in a rhinoceros enclosure, and suffered an abrasion when the snout of one of the animals made contact with her. A discussion of zoo liability in the event of patron injuries will follow below, particularly in light of Florida's comparative negligence statute.
Comparative Negligence
Negligence is the general legal theory under which accidents in zoos tend to fall. Typically, to prevail in an action for negligence, the injured zoo patron must show that the zoo:
Had a duty to keep the patron safe;
Failed in that duty;
Causing an injury;
Which can be quantified.
While negligence is rather cut-and-dry if, for example, a patron slips and falls on a slippery surface at the zoo, the issue becomes a bit more complex if a patron makes his/her way into an animal's enclosure or otherwise. This is because Florida operates under a comparative negligence theory, which can potentially reduce or eliminate a financial award due to the proportion of fault assigned to both parties. As an example, if it is determined that a patron was 40% at fault, then any jury award would be so reduced. Further, if the patron is determined to be 50% or more at fault, then the patron would be prohibited from receiving any monetary award.
Zoo Liability
Obviously, zoos are liable, as any business owner would be, for some of the more common forms of premises liability, such as the following:
Defective or unsafe equipment, such as seating, tables, viewing decks, shuttle buses, and even enclosures that break when an animal attacks it; and
Slips and falls – since zoos use a lot of water, both for animal hydration and debris removal, standing water can definitely pose a hazard to patrons.
However, as mentioned above, the issue becomes more complex when an animal is involved. Initially, it is to be understood that the zoo owns the animal, and thus is responsible for it. Consequently, a child who wanders into an enclosure, or an animal who escapes an enclosure, will most likely result in a finding of fault for the zoo. However, an adult wandering into an enclosure, or the taunting of the animal or similar behavior by patrons, can be cause for an assignment of fault (or at least a percentage) to the patron.
Seek Legal Advice
If you or a loved one suffered an injury while visiting a zoo, and you want answers about who may be liable, contact the experienced personal injury attorneys at Pita Weber Del Prado as soon as possible. Our experience in personal injury law is vast and thorough, and we will be able to analyze almost every situation to ascertain who the liable party is. If, after hearing the circumstances of you or your loved one's particular case, we believe the zoo is at fault, we will fight for the compensation you deserve. Contact our Miami office today for a free initial consultation.
Resource:
wftv.com/news/local/officials-child-falls-into-rhinoceros-exhibit-at-brevard-zoo/897469734