Compensation For Major Bicycle Accidents In Miami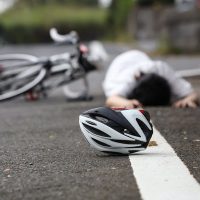 Many Miami residents rely on bicycling both as a means of transportation and a way to keep physically fit. However, when riding on busy streets in the city, it is important to be aware of the risks. Bicycle accidents are common and those involving larger vehicles, such as SUVs, delivery vans, and any type of truck, are particularly dangerous. Our Miami personal injury lawyer explains how these accidents commonly happen and the types of compensation victims and their families may be entitled to. 
Bicycle Accident In Miami Involving Garbage Truck Results In Fatal Injuries
A local man was recently killed in a bicycle accident in Miami. According to a May 31, 2023 report by NBC Miami, the crash happened around 8:00 a.m. on a Wednesday, in the 800 block of Flagler Street. Police have not released details about the cause of the crash, the circumstances under which it happened, or whether the garbage truck driver would be charged.
While bicycling is popular among city residents, traffic-congested streets pose obvious hazards. Particularly when traveling near larger vehicles, their size can prevent them from seeing bicyclists on the road. Reckless driving can also play a major role in these crashes. This includes:
Speeding;
Running red lights and stop signs;
Tailgating bicyclists;
Using bike lanes when passing;
Driving while distracted, overly tired, or under the influence.
Compensation For Serious Bicycle Accident Injuries In Miami
According to the Florida Department of Highway Safety and Motor Vehicles (FLHSMV), an average of 800 bicycle accidents in Miami-Dade happen each year, leaving victims suffering severe, potentially life-threatening personal injuries. Due to their larger size, utility trucks, delivery vans, and vehicles such as SUVs pose the biggest risks.
With little to protect them, bicyclists can suffer severe and potentially life-threatening injuries in even a seemingly minor crash. In the aftermath, it is important for victims and their families to be aware of their rights in seeking compensation.
Insurance policies at-fault drivers have in place may help to cover a portion of your losses but rarely provide the total amount needed to recover from a major bicycle accident. Filing a lawsuit may be the best option and allows you to get additional types of compensation, including:
Current and future medical expenses, including testing, treatment, long-term care, and physical rehabilitation;
Lost wages and future lost earnings or benefits, in the event the victim suffers long-term disabilities;
Compensation for pain, suffering, and lost enjoyment in life.
When bicycle accidents in Miami prove fatal, you are also entitled to coverage of all funeral expenses and other associated costs, as well as for loss of companionship and lost income your loved one would have otherwise earned.
Contact Our Miami Personal Injury Lawyers Today
Pita Weber & Del Prado provides the comprehensive legal service you need when life-threatening or fatal bicycle accidents in Miami happen. We fight to get victims and their families the total amount of compensation they are entitled to. Call 305-670-2889 or contact our Miami personal injury lawyers online and request a consultation today.
Sources:
nbcmiami.com/news/local/bicyclist-reportedly-struck-and-killed-by-garbage-truck-in-miami/3044466/
flhsmv.gov/pdf/crashreports/crash_facts_2020.pdf