Concussions Among Most Common Personal Injuries In Miami: Know The Risks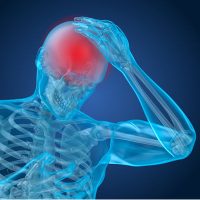 Slips and falls, car crashes, and sports or recreational accidents are all common causes of personal injuries in Miami. One of the most common types of injuries is concussions. While symptoms may appear minor at first, they can result in long-term disabilities. Our Miami personal injury lawyer wants you to be aware of the warning signs and potential risks.
Raising Awareness: Warning Signs of Concussions In Miami
National Concussion Awareness Day is held annually in September. It raises awareness about the risks and common warning signs to watch out for. A concussion can happen due to any type of bump, blow, or sudden jolt to the head. They frequently occur as a result of accidents in which others are to blame.
Any time a head injury is suspected, it is important to seek medical care immediately. Symptoms of concussion are often subtle at first and may take days or even weeks to fully appear. However, these injuries have the potential to be life-threatening and can end up causing long-term disabilities. Symptoms to be alert for:
Loss of consciousness for any period of time;
Confusion and disorientation in the aftermath of an accident;
Loss of memory regarding how the accident happened;
Severe and chronic headaches;
Nausea and vomiting;
Difficulty maintaining balance or walking in a straight line;
Lack of coordination;
Problems speaking, communicating thoughts, or understanding what is being said;
Feeling excessively fatigued and having difficulty waking;
Personality changes, including increased anxiety, depression, and fits of rage.
Long-Term Impacts of Concussions
The Centers for Disease Control and Prevention (CDC) warns about the dangers of concussions. They have the potential to disrupt neural pathways in the brain and can have major impacts on your health and overall well-being. These include:
Physical impairments, impacting mobility;
Cognitive impairments, impacting your memory, reasoning, and comprehension skills;
Emotional impacts, resulting in dramatic personal changes and increased isolation from family and friends.
Concussions can impact your ability to work, perform even simple household tasks, or engage in your favorite hobbies and activities for months or even years after they happen. They also increase the risk of death and disability in the event you suffer any future head injuries.
Our Miami Personal Injury Lawyers Help Victims Of Concussions Get The Compensation They Deserve
When you suffer a concussion due to an accident in which others are to blame, you have the right to hold them accountable. You may be entitled to compensation for current and future medical expenses and lost wages, and any pain, suffering, and loss of enjoyment in life you experience.
At Pita Weber & Del Prado, we protect your rights in filing a claim. Whether negotiating with insurance companies involved or filing a personal injury lawsuit on your behalf, you can count on us to protect your rights, providing the caring support and trusted legal guidance you need. To discuss your options, reach out and call 305-670-2889 or contact our Miami personal injury lawyers online today.
Sources:
nationalconcussionawarenessday.com/index.html#:~:text=National%20Concussion%20Awareness%20Day%20%C2%AE%20Friday%2C%20September%2016th%2C%202022,-National%20Concussion%20Awareness
cdc.gov/headsup/basics/concussion_symptoms.html