COVID-19: Can You Sue a Florida Healthcare Provider for Postponing Your Surgery?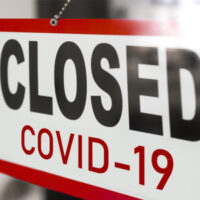 The COVID-19 pandemic has turned Americans' lives upside down and disrupted their plans to travel and have surgeries. After the coronavirus crisis hit Florida, Gov. Ron DeSantis ordered all elective medical procedures to be postponed.
Surgeries and procedures that were suspended include hip replacements, endoscopies, cataract surgeries, removal of moles and warts, and cosmetic procedures, among others. However, in some cases, the suspension of elective surgeries also affected critical procedures like cancer surgery.
Patients themselves hesitate to visit hospitals during the coronavirus pandemic out of fear of contracting the virus at the doctor's office or hospital, even after sustaining serious injury. Unfortunately, many of those whose surgeries have been delayed are tormented by physical pain and emotional anguish as they wait for their surgery.
Is It Medical Malpractice if Your Procedure Was Delayed?
As reports indicate that DeSantis prepares to revive Florida's economy, hospitals might soon get the green light to resume "non-essential" and elective surgeries. In March, DeSantis suspended all elective medical procedures due to the fear that an influx of coronavirus patients could exhaust the state's medical system.
The governor's executive order, which was signed on March 20, suspended all "non-essential elective medical procedures." The suspension will remain in effect until after the State of Emergency is lifted. The order to postpone elective procedures was aimed at reserving resources and equipment for coronavirus patients.
If you have an upcoming surgery and are uncertain about whether it will be delayed or not, you may be wondering what is considered elective surgery during these unprecedented times. The word "elective" refers to non-urgent medical procedures. When determining whether a procedure is elective or not, hospitals consider whether it can wait and for how long.
But what if the decision to postpone your surgery or procedure during the pandemic was incorrect or negligent? What if your surgery is actually urgent and essential to be performed as soon as possible even though it was deemed "elective" and postponed?
In that case, you might be dealing with a potential medical malpractice case.
What to Do if Your Surgery Was Postponed During the Pandemic?
In some cases, medical procedures are postponed because a doctor made an error. Healthcare providers must consider whether the patient's condition is newly developing, non-urgent, or essential and whether they can wait up to a month to have the surgery.
If your surgery was delayed during the coronavirus crisis, but you believe that the provider made a mistake, seek a second opinion. Also, consult with Miami medical malpractice attorneys to evaluate your legal options if the provider's decision to postpone your procedure was negligent and erroneous.
If you suffered damages due to the doctor's negligent decision to delay your surgery during the pandemic, you might be entitled to monetary compensation. Note: As Florida's healthcare providers continue to push for legal protections to shield themselves from med mal cases stemming from the COVID-19 pandemic, you may have no legal recourse if the provider acted negligently when postponing your surgery.
Contact our Miami medical malpractice lawyers at Pita Weber Del Prado for a case review. Call at 305-670-2889 to receive a consultation.
Resource:
miami.cbslocal.com/2020/04/23/coronavirus-health-care-providers-florida/
clickorlando.com/news/2020/04/26/florida-hospitals-ready-to-handle-elective-surgeries-procedures-post-coronavirus/
wtsp.com/article/news/health/coronavirus/florida-coronavirus-covid-19/67-a63e3718-4a3c-4039-8ff0-4a18614e55aa
https://www.pwdlawfirm.com/personal-injury/covid-19/8-things-to-consider-after-a-car-accident-during-the-covid-19-pandemic/