How Coronavirus Affects Florida's Personal Injury Cases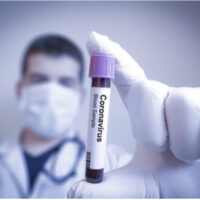 Florida and the rest of the country are going through unprecedented times. Every aspect of our lives has been affected by the coronavirus pandemic, which continues to kill Americans at an alarming rate.
Legal processes, courts, and other institutions have been impacted, too. If you are involved in an ongoing personal injury case or were recently in a vehicle crash or another accident, you may be wondering how the pandemic and its resulting shutdowns are going to impact your case.
Pursuing a Personal Injury Case During the Coronavirus Outbreak in Florida
Every person who has been wrongly injured in a preventable accident (e.g., a motorcycle collision, slip and fall, or truck crash) has a right to seek financial compensation. Even though it may seem that the COVID-19 pandemic has halted almost all processes in our country, victims can still initiate the process of recovering damages by pursuing a personal injury claim.
In fact, given the fact that the economic fallout from COVID-19 is projected to cause millions of Americans to lose their income and employment, obtaining fair and full compensation for your injury is more critical than ever.
So how does the coronavirus pandemic affect pending and prospective personal injury claims in Florida? That depends on:
Where you live (county, city, and municipality);
Whether your local courts closed amid the COVID-19 outbreak;
The urgency of your particular case; and
Whether your Miami personal injury attorney can build your case remotely.
Handling a Personal Injury Claim During the COVID-19 Pandemic
Indeed, the COVID-19 pandemic has caused the Florida court system to completely shut down, but that does not mean that injured individuals have no legal recourse if they were injured because of someone else's fault or negligence.
Nonetheless, for those who were injured shortly before or during the pandemic, the situation can seem frustrating. After all, victims may feel as if they are unable to successfully build their legal case or even seek adequate medical attention when many hospitals are overrun with coronavirus patients.
Despite these tough and unprecedented times, it is necessary to:
Start or continue your medical treatment, if possible. Appointments are likely to be canceled or postponed during the COVID-19 pandemic. In some cases, physicians can provide treatment or conduct an appointment via video conference or by phone. If this option is available, do it. If not, do your best to reschedule your appointment and treatment. If you delay or avoid treatment during the pandemic, you may have a hard time proving the extent of your injury, even if it's a serious injury.
Contact an attorney. During the pandemic, with all the closures and shutdowns, you need an attorney to build your case more than ever. If your appointment or treatment was canceled or rescheduled, notify your attorney.
The value of your injury case depends on the severity of your injury and the cost of your treatment. By failing to attend appointments or undergo treatment, you are unknowingly reducing the worth of your case or even risking claim denial. Also, failing to undergo treatment in a timely manner can further aggravate your injury, which would likely prevent you from seeking maximum compensation.
Speak with our Miami personal injury attorneys if the COVID-19 pandemic impacted your case. Let our lawyers at Pita Weber Del Prado handle your claim during these unprecedented times. Call at 305-670-2889 to schedule a case review.
https://www.pwdlawfirm.com/personal-injury/covid-19/can-you-sue-someone-for-infecting-you-with-coronavirus/