Daycare Injuries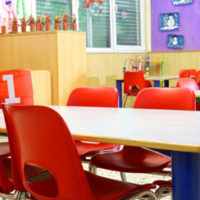 In an ideal world, parents or other family members would always be available for childcare duties, making the need for daycare unnecessary. However, this vision is not realistic, nor is it in keeping with the demands and expectations of parents today. Placing a child in daycare requires a parent to assume a deep level of trust that his/her child will be safe and properly supervised. Unfortunately, daycare providers are not always responsible, and children can suffer serious injury as a result. In these tragic situations, it is important to hold the daycare responsible for their negligent acts so the owner/operator has a reason to change practices, and to warn other parents about the risk posed by the facility. Bumps and bruises are a normal part of childhood, but some of the injuries children sustain in daycare cannot be accounted for as a normal part of growing up. A toddler in Georgia sustained an unexplained skull fracture while at daycare last year, and staff members never notified the mother of any injury, claiming they were unaware of the lump on his head until the mother brought it to their attention. The facility has since been shut down. Parents should never have to worry about the safety of their children when under the care of licensed daycare provider, but if harm does occur, it is important to understand what the law expects of daycare centers. A discussion of the legal responsibilities all licensed childcare providers must follow, and the specific duty daycare providers have toward children under their watch, will follow below.
Safety Standards
Florida has a number of regulations in place to promote the safety, wellbeing and health of children enrolled in daycare programs. To monitor and enforce relevant safety and health regulations, all daycare providers must be licensed by the state, and adhere to the following types of rules:
maintain sanitation protocols for food and water, restroom facilities, general cleanliness and a vermin-free environment;
provide training and proper equipment for first aid and emergency medical situations;
properly train and screen staff in charge of children;
maintain required staff-to-child ratios, such one staff member for every 11 children between the ages of 2 to 3;
if transportation is provided, ensure the necessary number of seatbelts and limit the number of children in a vehicle to maximum allowable numbers; and
construct and maintain outdoor equipment, such as fences and play equipment, to minimize the risk of injury.
Violations of these regulations open up daycare centers to liability if a child is harmed due to lax standards, and producing evidence of too few staff members for the number of children present, for example, would be strong evidence the facility was negligent.
Duty of Care
In addition to the obligations daycare facilities must follow under State law, as business owners, they have a general duty to exercise reasonable care over their charges. Reasonable care is viewed as how a prudent daycare provider would act in a similar situation. In other words, would the practices of a particular facility reflect the procedures employed by other sensible daycare providers? To convince a jury that a defendant in a personal injury action for daycare negligence should be found liable, the victim is legally required to prove the following:
the daycare owed the child a duty of care;
the daycare breached this duty; and
the child suffered harm as a direct result of this breach.
Get Help
Seeing your child suffer an unnecessary injury because someone was negligent is devastating for any parent. Do not allow this tragedy to go unnoticed. Talk to the personal injury attorneys at Miami's Pita Weber Del Prado about your legal options. Your child deserves to be cared for in a safe environment, and if that did not happen, let Pita Weber Del Prado work to get you the compensation your family deserves. Contact us for a free consultation.
Resource:
11alive.com/news/local/investigations/babys-skull-is-fractured-at-daycare-and-no-one-knows-what-happened/441830355