Fireworks Safety Tips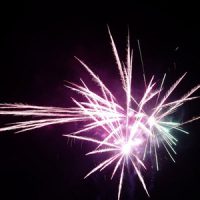 Fireworks and the Fourth of July go hand in hand. While they are a traditional and much loved way to celebrate Independence Day, it is important to be aware of the risks. Fireworks-related accidents can cause serious personal injuries.  Our Miami personal injury lawyer offers safety tips to help keep you and your loved ones safe.
Thinking Of Doing Your Own Display? Fireworks Are Best Left To Experts  
It is hard to resist the lure of the numerous roadside fireworks stands, particularly over the Fourth of July. While there is no harm in making sure you have a supply of sparklers, smoke bombs, and snappers on hand, be aware that anything larger poses serious risks.
In addition to being illegal, bottle rockets, roman candles, and other novelty items that either launch into the sky or explode on land pose very real dangers. According to the National Safety Council (NSC), close to 20,000 people suffer fireworks-related injuries each year and Fourth of July weekend is the most common time of year for them to happen. Burns are among the biggest risks due to improper handling of fireworks and fires that occur as a result. Impacts victims may suffer include:
Scarring and disfigurement;
Infections in burned areas;
Blindness resulting from facial injuries, which are common with fireworks;
Injuries to the head or other body parts, caused by being jolted due to the force of explosions or in the attempt to escape impacted areas.
To protect yourself and your loved ones, the NSC recommends passing on at-home displays and leaving fireworks to the professionals instead.
Play It Safe
Even when attending professional fireworks displays, it is important to use caution. Stay away from where they are being set off and any roped off sections, try to avoid standing in locations with pressing crowds, and make sure you are aware of all exits.
Despite the fact it is illegal, many people still plan on shooting off fireworks at home or on local beaches. If you do take this risk, follow these tips from the Consumer Product Safety Commision (CPSC) to prevent personal injuries:
Avoid purchasing fireworks packaged in plain brown paper, as this is a sign they are meant for professional displays;
Keep a large bucket of water or a hose nearby;
Avoid shooting fireworks off in the direction of people, houses, or wooded areas;
Light fireworks individually and quickly step away before they fully ignite;
Never try to relight a 'dud' firework;
After use, keep spent fireworks in a separate bucket of water;
Never let children ignite fireworks and make sure they are a safe distance away from displays.
Contact Our Miami Personal Injury Lawyers 
When you or someone you love suffers personal injuries due another's improper handling of fireworks, you have the right to hold them liable for your medical costs and other expenses. To discuss your rights in filing a claim, call 305-670-2889 or contact Pita Weber Del Prado online and request a consultation with our Miami personal injury lawyers today.
Sources:
nsc.org/home-safety/tools-resources/seasonal-safety/summer/fireworks#:~:text=Never%20hold%20lighted%20fireworks%20in,a%20safe%20distance%20after%20lighting
cpsc.gov/Safety-Education/Safety-Education-Centers/Fireworks