Florida Finally Issues a Stay-at-Home Order, But Can Residents Sue the Government for Taking So Long?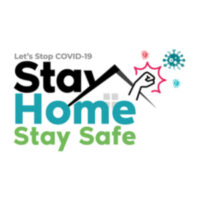 As Florida's confirmed coronavirus cases near 7,000 and the state's death toll approached 90, Florida Gov. Ron DeSantis finally issued a long-awaited stay-at-home order. According to NBC 6 South Florida, DeSantis said at a news conference that the order would go into effect at midnight on April 2.
After weeks of resistance to issuing the stay-at-home order, which would help slow the spread of COVID-19 in the Sunshine State, DeSantis issued the order that excludes essential activities. Speaking at a news conference, the Governor said his order would direct all Floridians to "limit movements and personal interactions outside the home."
Florida's stay-at-home order makes exceptions for purchasing food, medicine, gas, seeking medical attention, performing outdoor exercises, and commuting to jobs for employees deemed essential. Meanwhile, all non-essential businesses across Florida must close, though their workers are allowed to work from home.
Can You Sue the Florida Government for Not Issuing the Order Sooner?
Floridian lawmakers pushed DeSantis to issue a stay-at-home order for weeks, while residents questioned why the Governor is taking so long to order a statewide shutdown. In light of this, some Floridians wonder whether they can sue the state government for potentially exposing residents to COVID-19 by not issuing the order sooner.
In his recent article, John Culhane, a contributor to Slate, discussed the possibility of suing the Florida government for its resistance to issuing a stay-at-home order. Culhane argues that the Governor's hesitancy to issue the order "will predictably increase incidence" of coronavirus infection across the state.
However, anyone trying to sue DeSantis or the Florida government for exposing them to COVID-19 would face several restrictions imposed by the state's tort statute. It is true that the statute contains many limitations, exceptions to liability, imposes a damages cap, and provides governmental immunity.
Another challenge in a personal injury case related to COVID-19 exposure against a private or public party is the requirement to prove that the defendant's negligent actions or lack thereof caused the infection and subsequent illness or wrongful death.
Personal Injury Claim Against Someone Who Infected You
When pursuing a claim against a state governmental entity or employer who exposes workers to coronavirus, the plaintiff must trace their infection back to the defendant's action that supposedly caused the transmission. This is the most challenging element to prove because the defendant might argue that the plaintiff was infected somewhere else, especially considering that COVID-19 symptoms might take a while to show.
However, entities and employers may not be able to escape liability by using "lack of proof" and "lack of direct causation" as their defenses if there is evidence that they acted irresponsibly or failed to act.
In most claims filed against a person alleging coronavirus infection, proving causation can be very difficult. For this reason, litigation may not be the most effective tool to deal with coronavirus during this time of uncertainty. A combination of public health measures and law enforcement, on the other hand, can reduce the spread of COVID-19 by discouraging people from violating the stay-at-home order.
Contact our Miami personal injury lawyers if you think that you can sue another person or entity for infecting you with the coronavirus. Contact Pita Weber Del Prado for a case review. Call at 305-670-2889 today.
Resource:
nbcmiami.com/news/local/more-than-3000-coronavirus-cases-in-miami-dade-and-broward-fla-total-at-6338/2213461/
cbs12.com/news/local/lawmakers-push-desantis-again-for-stay-at-home-order-for-florida
slate.com/news-and-politics/2020/03/liberty-university-coronavirus-shutdown-liability.html
https://www.pwdlawfirm.com/insurance/whats-the-difference-between-a-first-party-and-third-party-insurance-claim-in-florida/