Four Common Types Of Personal Injuries And How To Recover From Each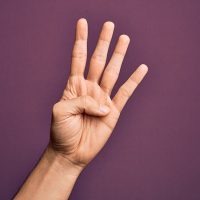 Personal injuries happen as a result of so-called 'accidents'. In many cases, negligence on the part of others is to blame. You have the right to hold them accountable for the lost wages, medical expenses, and other damages you suffer. Our Miami personal injury lawyers explain four common types of personal injuries and how to recover from each.
Soft Tissue Injuries
Soft tissue injuries often occur due to motor vehicle accidents, slips or falls, and during sports or recreational activities. They involve sprains, strains, or tears that impact muscles, tendons, or ligaments, resulting in pain, swelling, and reduced mobility. While these may not seem as serious as some other conditions on this list, soft tissue injuries can impact your life for years after.
The American Academy of Orthopedic Surgeons (AAOS) advises that treatment of soft tissue injuries often involves medication, ice packs to reduce pain and swelling, and a long period of rest. Physical therapy is often required as well. Unfortunately, even with these steps, the impacted area is vulnerable to re-injury, which could end up causing long-term disabilities. 
Back and Neck Injuries
Injuries affecting the back and neck are also common in the aftermath of motor vehicle accidents, due to slips and falls, or as a result of overuse. Back and neck injuries can range from conditions such as whiplash to fractured vertebrae and damaged discs.
Treatment for back and neck injuries depends on the severity of your condition. A back or neck brace may be required for an indefinite period, to avoid putting additional strain on the affected area. In some cases, more extensive testing and surgical procedures may be ordered. Recovery time from these injuries can take a year or more, while lingering impairments could impact future activities.
Head Injuries
One of the most potentially serious types of injuries, concussions, skull fractures, and other conditions can result from any type of bump or blow to the head. Unfortunately, these can result in traumatic brain injuries, which can impact physical, emotional, and cognitive functioning.
In many cases, the only treatment available for head and brain injuries is rest and rehabilitation. As you may be unable to work or perform even simple household tasks, these types of injuries often place heavy burdens on other family members.
Spinal Cord Injuries
One of the most severe and potentially catastrophic personal injuries, any type of impact involving the spinal cord or column can cause permanent disabilities. There is also the possibility of life-threatening complications due to adverse impacts on the functioning of other vital body organs, such as the lungs, heart, or kidneys.
Reach Out To Our Miami Personal Injury Lawyers
When personal injuries happen, Pita Weber Del Prado provides the caring support and trusted legal representation victims and their families need. Get the compensation you are entitled to in a claim. Call 305-670-2889 or contact our Miami personal injury lawyers online to request a consultation today.
Source:
orthoinfo.aaos.org/en/diseases–conditions/sprains-strains-and-other-soft-tissue-injuries/#:~:text=The%20most%20common%20soft%20tissues,are%20common%20soft%2Dtissue%20injuries.