How Long Will It Take for an Insurance Company to Pay Out My Personal Injury Claim?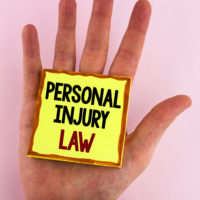 If you filed a personal injury claim, you probably expect your insurance company to review, investigate, and pay out your claim in a timely manner. However, that doesn't happen all the time.
While Florida law requires insurance companies to accept and provide coverage for legitimate claims "within a reasonable time," insurers may delay the process.
If this happened to you, do not hesitate to contact our Miami personal injury attorneys at Pita Weber Del Prado to determine whether you have grounds to pursue a bad faith insurance claim against your insurer.
Your insurance company must pay out a claim within 20 days
Under Section 634.336, Florida Statutes, an insured person may sue their insurance company for unfair claim settlement practices if the provider fails to accept or deny a claim within a reasonable period of time after the claimant's proof-of-loss statements.
If your claim was denied, the insurance company is legally required to provide a reason for the denial in writing. Insurers that use unfair and deceptive practices may knowingly make false statements regarding insurance coverage, delay the claims process, or deny claims without conducting a reasonable investigation.
Section 627.4265, Florida Statutes, provides that the insurance company is required to pay out a claim within 20 days after agreeing to a settlement. In many cases, the claimant is required to sign a release of all claims before the insurer issues a settlement check.
Under Florida law, the claimant is entitled to the 12% annual interest if the insurance provider fails to pay out their claim within 20 days.
How long should you wait to have your Personal Injury Protection (PIP) claim approved?
Florida is a no-fault insurance state that requires all drivers to purchase Personal Injury Protection (PIP) coverage. Under Section 627.736, Florida Statutes, insurance companies must approve or deny PIP claims within 30 days after receipt of written notice by the insurer.
However, in order to be eligible to submit a claim for PIP benefits, the injured party must seek medical treatment within 14 days of the date of the injury. If you miss the deadline, you could lose your right to medical benefits.
Under Florida law, the insurance company complies with the 30-day requirement as long as it puts the claimant's settlement check in the mail by the 30th day.
Why you need a Miami personal injury lawyer
Often, insurance companies will present an initial settlement offer hoping that the claimant will accept it right away. However, initial settlement offers are almost never fair, which is why you may want to consult with a personal injury attorney before accepting the offer.
Insurers use a variety of bad faith insurance practices to devalue or deny legitimate claims in order to increase their own profits. It is not recommended to communicate with the insurance claims adjuster before consulting with a lawyer first.
Contact our personal injury lawyers at Pita Weber Del Prado to help you fight for the compensation you deserve and get your insurer to settle your claim for a fair amount as soon as possible without playing any games. Call at 305-670-2889 for a case review.
https://www.pwdlawfirm.com/personal-injury/will-my-auto-insurance-company-cover-the-cost-of-ambulance-ride-after-a-car-accident/