How Long Will Your Personal Injury Case Take?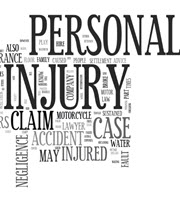 Being injured as a result of someone else's negligence can be devastating and any delays associated with recovery can be equally hard to take. Not only can people become exasperated if they do not progress in their recovery timely manner, taking time off from life to allow the body to repair itself can become extremely frustrating. Recovering for an injury typically comes through litigation, but to ensure a thorough process, the scales of justice do not operate as quickly as some of us would like. Nevertheless, retaining the services of an experienced personal injury attorney can be crucial to ensure that the litigation proceeds as quickly as possible. Senator Rand Paul of Kentucky, who was attacked by his neighbor in November, 2017, filed a personal injury lawsuit in late June, 2018. In late August, 2018, the parties agreed to a late January, 2019 trial date – well over a year since the attack. Although a definitive answer to the question posed by this post is impossible to provide, a discussion of the steps involved in getting a case from accident to trial (or settlement) will follow below.
Negligence
Personal injury lawsuits rely on the legal theory of negligence, which holds that an individual is liable to another individual for injuries if the first individual was responsible for the cause of the injuries. In other words, to prevail in a negligence action, a plaintiff must prove that the defendant failed in his/her duty to protect the plaintiff from harm, and that that failure caused the injuries to the defendant.
Medical Treatment
Absolutely, the first thing an injured individual should do after suffering an injury is to seek medical treatment. Whether this involves a trip to an Emergency Room or merely an appointment with his/her physician, this step should not be delayed. If the injured individual does delay, the jury may conclude he/she may not truly be injured.
Legal Steps
After seeking medical treatment, the next step for an injured individual is to select a qualified personal injury attorney. Once this has been completed, the following is a list of steps for asserting a personal injury claim:
Investigation of the Claim. The attorney will conduct a review of the claim, including how the accident happened, as well as the injured individual's background and his/her medical condition and treatment. The attorney wants to know everything about the accident and the injury, so that he/she will not be surprised later. Once all this information has been digested, the attorney will determine if a case for personal injury, in fact, can be made. This step, unfortunately, can take months.
Settlement Demand. If the attorney believes a case can be settled, they will make a demand to the other party.
Filing a Lawsuit. Failing to procure a settlement, the attorney will file a lawsuit. It is important that this step occurs before the end of the statute of limitations, or else the lawsuit will be dismissed.
In the discovery phase, each party will investigate the other's legal claims and defenses. This phase can last six months to a year.
Mediation and/or Negotiation. During and after the discovery phase, the attorney may still discuss settlement with the other side. Alternatively, the judge may order both sides to enter mediation in an effort to settle the matter.
If all attempts at settlement fail, the case is scheduled for trial. A personal injury trial can last a day, week, or even longer.
After the trial concludes, the jury will decide on the appropriate remedy. This decision, called jury deliberation, can take a few hours up to a few days.
Seek Legal Advice
If you, or someone you love, suffered an injury as a result of someone else's negligence, and you are curious about the options for compensating your injuries, contact the attorneys at Pita Weber Del Prado as soon as possible. We have experience in personal injury law, and will utilize this experience to review the facts of the case to determine whether a negligence claim is viable. If so, we will help devise the best strategy to ensure appropriate relief. Contact our Miami office today for an initial consultation.
Resource:
wbko.com/content/news/Trial-date-set-for-Rand-Pauls-attacker-491842531.html