How to Recover Damages for Injuries a Hit-and-Run Crash in Florida?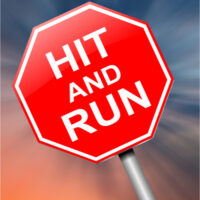 Leaving the scene of an auto accident is arguably the most reckless and irresponsible thing a driver can do following a car crash. Under Florida law, all motorists are required to stop after a collision and stay at the scene until the police and first responders arrive.
Unfortunately, hit-and-run crashes are not an uncommon occurrence in Florida. According to a 2018 study by the Foundation for Traffic Safety, Florida has the third-highest number of hit-and-run crashes with at least one fatality, surpassed only by California and Texas.
But how can a victim of a hit-and-run car accident recover damages for their injuries if the other driver is nowhere to be found?
Hit-and-Run Crash in Miami, Florida
A hit-and-run is any crash in which a driver hit a person, vehicle, or object and knowingly fled the scene without stopping to render aid and provide their information, such as their name, address, and insurance info.
One such crash recently occurred in Miami, Florida. As reported by WSVN, a woman died and two people suffered injuries after a hit-and-run collision in the area of North Miami Avenue and 36th Street.
The collision involved four vehicles. As seen from the surveillance footage released by local authorities, a bronze-colored Ford Mustang was driving erratically when it side-swiped a Subaru. As a result, a woman in her 20s was ejected from the Subaru. She died at the scene.
Both the driver of the Ford Mustang and its passenger fled the scene on foot.
Recovering Damages in a Hit-and-Run in Florida
If you were injured in a hit-and-run crash and medical bills keep mounting, your main question is probably, "How do I recover damages for my injuries after a hit-and-run?" and "Who's going to pay my medical bills if the driver fled the scene?"
Florida is a no-fault auto insurance state, but what does it mean for seeking compensation following a hit-and-run collision? Regardless of whether the other motorist stays at the scene or flees, you should make a claim with your own insurance company. Your auto insurer will compensate for your hit-and-run injuries regardless of who was at fault.
Your potential sources of financial recovery after a hit-and-run crash in Florida are:
Personal Injury Protection (PIP). Florida drivers must have $10,000 at minimum for their personal injury protection (PIP) coverage. For example, if you carry the minimum amount ($10,000), your auto insurance would pay up to $10,000 to compensate for your injury after a hit-and-run collision. If you sustained a serious injury, that amount would most likely not be sufficient to cover all of the damages.
Uninsured or Underinsured Motorist (UIM) Coverage. If PIP coverage is not sufficient to cover all of your damages stemming from a hit-and-run accident, you may recover additional damages via your uninsured or underinsured motorist coverage as long as you have one (in Florida, UIM is optional insurance coverage).
Hit-and-Run Driver. If your PIP coverage is not enough to cover your losses and you do not have UIM coverage, your only option to obtain additional compensation is if the at-fault driver is found.
Hire a Miami car accident attorney to investigate your case and help you identify and locate the motorist who caused the hit-and-run crash. Contact Pita Weber Del Prado to receive a consultation. Call at 305-670-2889.
Resource:
aaafoundation.org/wp-content/uploads/2018/04/18-0058_Hit-and-Run-Brief_FINALv2.pdf
wsvn.com/news/local/woman-dead-2-in-critical-condition-after-hit-and-run-crash-in-miami/
https://www.pwdlawfirm.com/personal-injury/florida-law-could-require-drivers-to-carry-bodily-injury-liability-coverage/