Liability for Injuries Caused by Playing Sports in School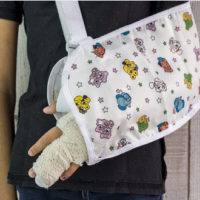 Engaging in scholastic athletic events has many benefits for students. In addition to the obvious benefit of exercise, being on a sports team helps build lasting friendships with fellow teammates, allows one to experience working towards a goal and, finally, illustrates the benefits of merit-based rewards. While there is typically risk involved in any athletic activity, in many cases, most student-athletes will complete their education with only a few bumps and bruises. However, in some cases, more substantial, and even serious, injuries can result. Determining whether liability can be assessed against the school is a complex question for an attorney versed in obtaining compensation for serious injuries, and it is crucial to retain the services of such an attorney as soon as possible. The Hillsborough County School Board settled with the family of an injured student football player, as a result of injuries suffered while catching a football and landing on a field line painting device. A discussion of the theory of sovereign immunity in Florida, as well as when liability can be attributable to public schools in Florida, will follow below.
Sovereign Immunity
According to Florida law, the government and its agencies are generally immune from lawsuit. However, the law does provide an exception if negligence can be successfully proven, and waives sovereign immunity in that case. However, the statute sets out some parameters that make it very difficult to challenge the State without the assistance of effective counsel. First, although a negligence action, against a private defendant, must be brought within four years, when bringing a claim against a Florida agency, a plaintiff must first provide notice to the appropriate agency, as well as, in some cases, to the State Department of Financial Services. Both of these notices must be brought within three years after the claim accrues. Additionally, Florida agencies are typically only liable for up to $200,000 in damages. Finally, attorneys fees are regulated for those who work on a contingency basis, and is capped at 25 percent.
Liability Waivers
In many cases, student-athletes are required to sign a waiver prior to participating in an athletic activity, which would cut off the exemption from sovereign immunity for negligence claims. Many of these waivers expressly prohibit the student-athlete (or his/her parents) from making a claim of negligence against the school. This waiver is based on the legal theory of assumption of risk, meaning that the student-athlete is aware of the risks inherent in playing athletics, assumes them, and, accordingly, will not hold the school responsible.
Gross Negligence
However, as with the student-athlete in Hillsborough County, above, not all injuries are based on negligence that can be assumed. Specifically, schools may still be liable for issues of gross negligence, which can be proven, as the case above illustrates, by leaving non-athletic equipment in an area where student-athletes tend to practice. Another, more common, example of gross negligence is the failure of a coach or manager to supervise the practices or games. Finally, a coach putting a physically-undersized or not fully-recovered student-athlete in to play football against much larger players could be taken as an example of gross negligence as well.
Seek Legal Advice
If a student you know suffered an injury as a result of engaging in an athletic endeavor while at school, contact an experienced personal injury attorney as soon as possible. The attorneys at the law firm of Pita Weber Del Prado have experience and expertise in all personal injury matters, including high school athletic related injuries. As discussed above, liability to the school is a complex issue, and we will use their knowledge to determine whether the injury can, in fact, be attributable to the school. If so, we will work to determine the best course of action to get you the compensation you deserve. Contact our Miami office today for an initial consultation.
Resource:
tbo.com/news/politics/high-school-football-lawsuit-brings-new-rules-biggest-settlement-20151027/