Miami Named One of the Best Driving Cities in the U.S., But Why?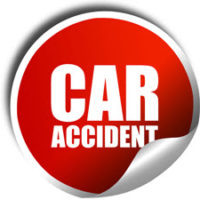 Miami has been named one of the best driving cities in the United States, though many Miamians would beg to disagree. The city in Florida has received a high score from QuoteWizard, which used data from millions of insurance quotes to put together a list of the best driving cities in the U.S.
The online insurance marketplace ranked Miami as the fourth-best driving city in the nation. The cities were assessed based on four factors: Driving under the influence (DUI), accidents, speeding tickets, and citations.
Only Detroit, Louisville, and Chicago outranked Miami on the list. In a note by QuoteWizard, the city of Miami received high marks for its DUI rates and good scores in other evaluations.
Alcohol-Related Crashes in Florida Decreased
Experts at QuoteWizard are not the only ones who noticed a downward trend in the number of DUI-related accidents in Florida. According to the annual report for 2017, the Florida Department of Highway Safety and Motor Vehicles stated that there was a 16% decrease in drunk driving fatalities compared to 2016.
Apart from alcohol-related car accident wrongful deaths, the same can be said about injuries in DUI-related accidents across Florida. According to the FLHSMV, there were more than 5,100 car accidents involving an impaired motorist in 2017.
How to Recognize a Drunk Driver?
As a motorist in Miami and other parts of Florida, you must exercise due care to prevent alcohol-related crashes. That is, avoid getting behind the wheel if you have a blood alcohol concentration (BAC) of .08% or more.
But what if another driver is drunk? If you spot a motorist who exhibits signs of an intoxicated driver, you should call the police. This step alone could potentially help save lives and prevent serious injuries.
These are the most tell-tale signs of a drunk person operating a vehicle:
Swerving uncontrollably. For an intoxicated motorist, it is nearly impossible to stay in their lane all the time, which is why they tend to move in and out of their lane recklessly and uncontrollably.
Ignoring traffic laws. If you notice a driver who ignores traffic signs or violates other traffic laws such as exceeding the speed limit, failing to signal, failing to yield the right of way, and others, that motorist may be under the influence of alcohol.
Driving too fast or too slowly. Drunk drivers can go from one extreme to another. Some choose to drive too slowly in an attempt to avoid car crashes, while others drive faster to get to their destination as soon as possible. In many cases, intoxicated motorists are not able to accurately measure how fast they are driving.
Following too closely. A drunk driver's depth of perception is distorted to the point that he or she cannot determine how close to a vehicle they actually are. That, in combination with slower reaction times, can result in a rear-end collision if an impaired motorist takes longer to slow down.
Liability in Drunk Driving Accidents
While the intoxicated motorist is the first party to hold accountable for your drunk driving-related crash, there might be other parties who contributed to the accident. With the help of a Miami car accident attorney, you can establish fault and determine whether other parties – besides the drunk motorist – can be held responsible.
Thanks to Florida's Dram Shop Law, the bartender and/or alcohol-serving establishments such as a bar, night club, or restaurant can be held liable if they served alcohol to the impaired motorist prior to your car crash. However, the law applies only if the establishment knowingly served to a minor or a person whom they know has a drinking problem.
Contact Pita Weber Del Prado to determine fault in your alcohol-read road accident. Call our Miami car accident attorneys at 305-670-2889 or fill out our contact form for a free evaluation.
Resource:
quotewizard.com/news/posts/the-best-and-worst-drivers-by-city
flhsmv.gov/pdf/crashreports/crash_facts_2017.pdf
https://www.pwdlawfirm.com/car-accidents/the-police-report-matters-in-your-car-accident-case-2/